Playful yet Elegant Silhouette
Distinguished by its playful yet elegant silhouette, Androgyne was first designed as a side table for the café in our former showroom, but quickly went into production for a larger audience. The invention of the Copenhagen-based Norwegian architect and designer Danielle Siggerud, its blend of the masculine and feminine – true androgyny – is what lends the ever-expanding collection its name. Profiling simple silhouettes and refined materials, the Androgyne side, lounge and dining tables are offered in a range of materials that allow you to mix and match to the desired expression. From the striking purple veining of Calacatta Viola marble to the intriguing patterns of Kunis Breccia stone and the soft warmth of natural oak, dark-stained oak and walnut wood, Androgyne is a celebration of material and craft.
Explore the collection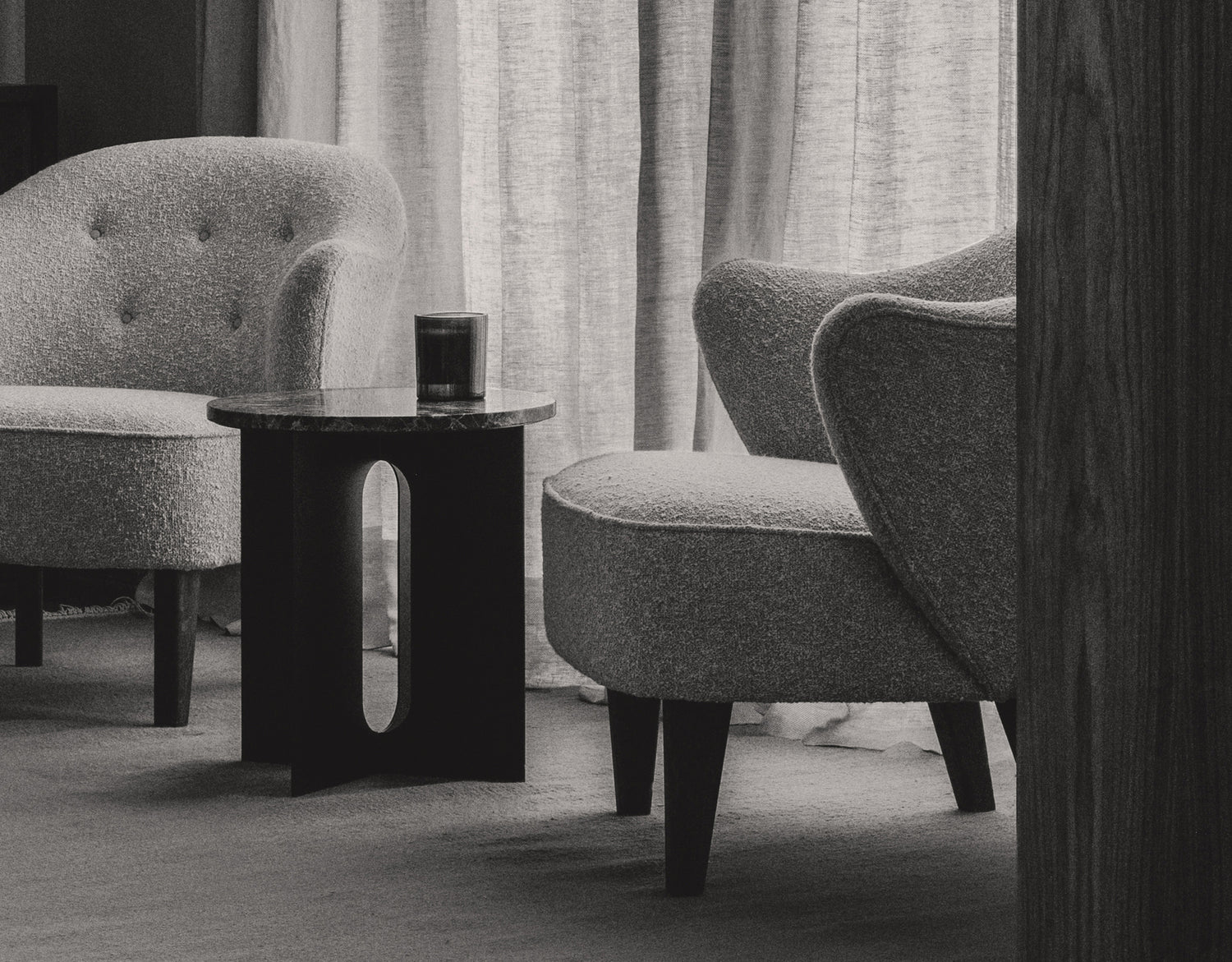 The Androgyne Collection is characterised by simple silhouettes and refined materials that can be mixed and matched to create the desired look.
Crafted in a range of premium materials, including oak, marble and stone, the Androgyne Lounge Table is a striking centrepiece in a living space.
Vendor:

Danielle Siggerud

Vendor:

Danielle Siggerud

From 373000

From $3,730.00

Vendor:

Danielle Siggerud

From 115000

From $1,150.00

Vendor:

Danielle Siggerud

From 480000

From $4,800.00

Vendor:

Danielle Siggerud

From 428000

From $4,280.00

Vendor:

Danielle Siggerud