Designer Norm Architects
Designer Norm Architects
Originally created for the home of Audo founder Bjarne Hansen, the Snaregade Table has since become a central gathering point in homes, offices, restaurants, hotels and other style-savvy interiors around the globe. Now, with counter and bar versions joining the existing Snaregade shapes, sizes and tabletop options, the multi-functional family of tables is becoming truly all-purpose.
The new rectangular bar version features the original geometric, minimalist base and legs that made the Snaregade design a standout. In our modern world, where sitting has become the overwhelming norm, the possibility of standing while eating, working, or meeting over coffee adds a much-needed, healthy dimension to our indoor lives.
Conceived for both public and private use, the counter and bar tables add functional beauty to a wide range of building and interior profiles, supporting day-to-day needs in conference rooms, boardrooms, and touch-down co-working lounges, as well as in private homes and home offices. The table's elegant profile makes a clear, modern style statement while tying in harmoniously with other interior elements, both modern and classic.
The Snaregade Table current bar version offered comes with original painted veneer tabletop, which beautifully exposes the grain and structure of the wood. The base features durable and stylish powder-coated steel.
If you are looking for a complete table and chair setup with modern, geometric lines and enduring, comfort-oriented construction, the new Snaregade Table heights work beautifully with the soon to be released bar version of our Harbour Chair.
Regular price
Sale price
$2,380.00
Unit price
per
Sale
Sold out
In stock
Materials

Forbo Linoleum
Plywood
Painted oak Veneer Tabletop
Powder Coated Steel Base

Our wooden furniture is offered in two different types – natural wood veneers and solid wood – equal in beauty and with only minor differences in look and durability. Wood veneers are made from thin sheets of natural wood that are applied to a base of MDF, plywood or chipboard, giving the surface the appearance of solid wood. The final product is then varnished with polyurethane for a durable, easy-care finish and to prevent spills damaging the surface and underlying design. Wood veneer furniture uses less wood than its solid counterparts, making it a more affordable option. Furthermore, wood veneers are less prone to splintering and warping that can result from a solid wood design.
Dimensions

Dining Height - Rectangular:
28.7"H x 78.7"W x 35.4"L, Weight: 92.7 lbs
Legs: 1.4" DIA

Counter Height - Rectangular:
36.5"H x 78.7"W x 35.4"L, Weight:
Legs: 1.4" DIA

Bar Height - Rectangular:
40.43"H x 78.7"W x 35.4"L, Weight:
Legs: 1.4" DIA
View full details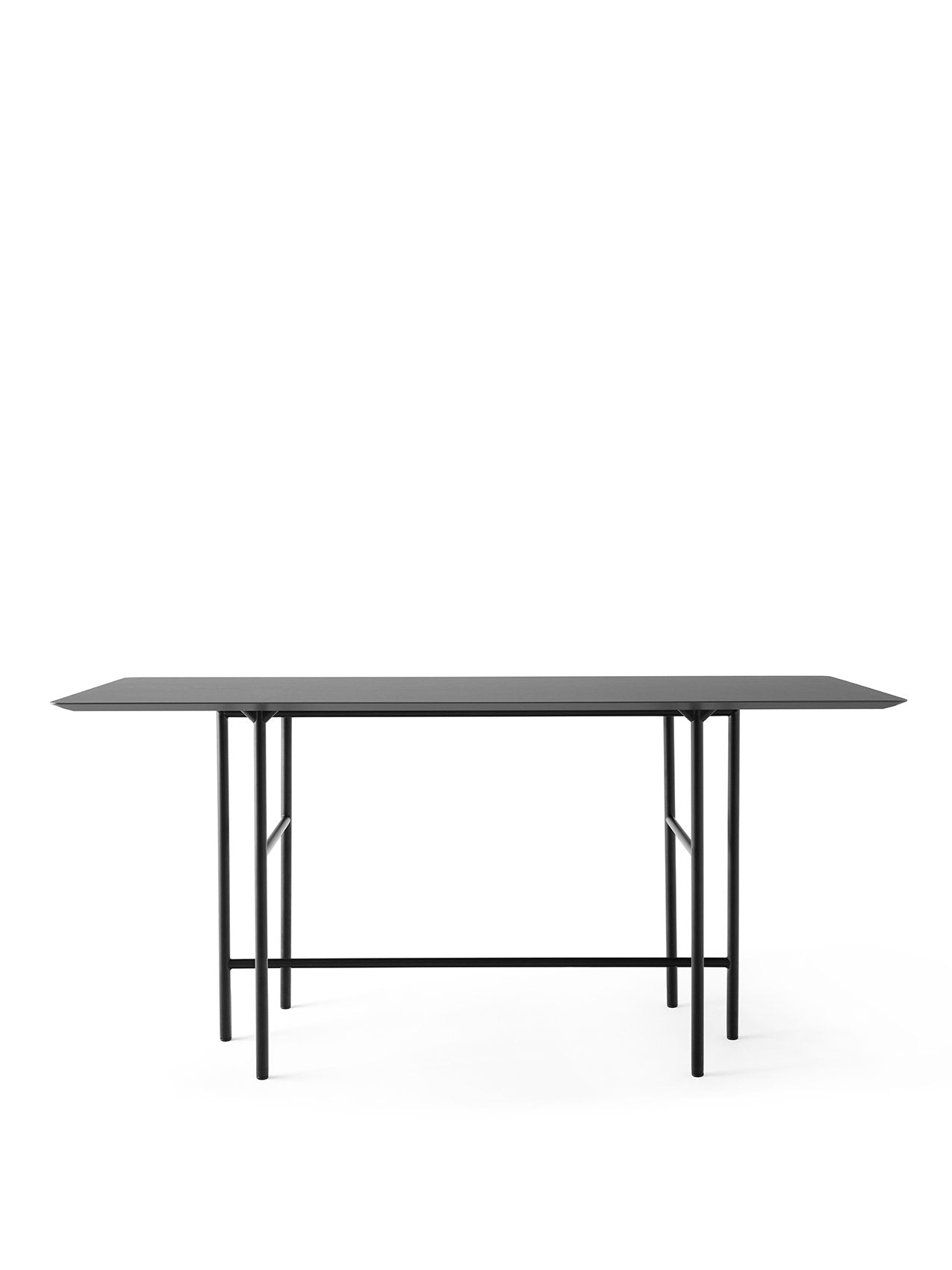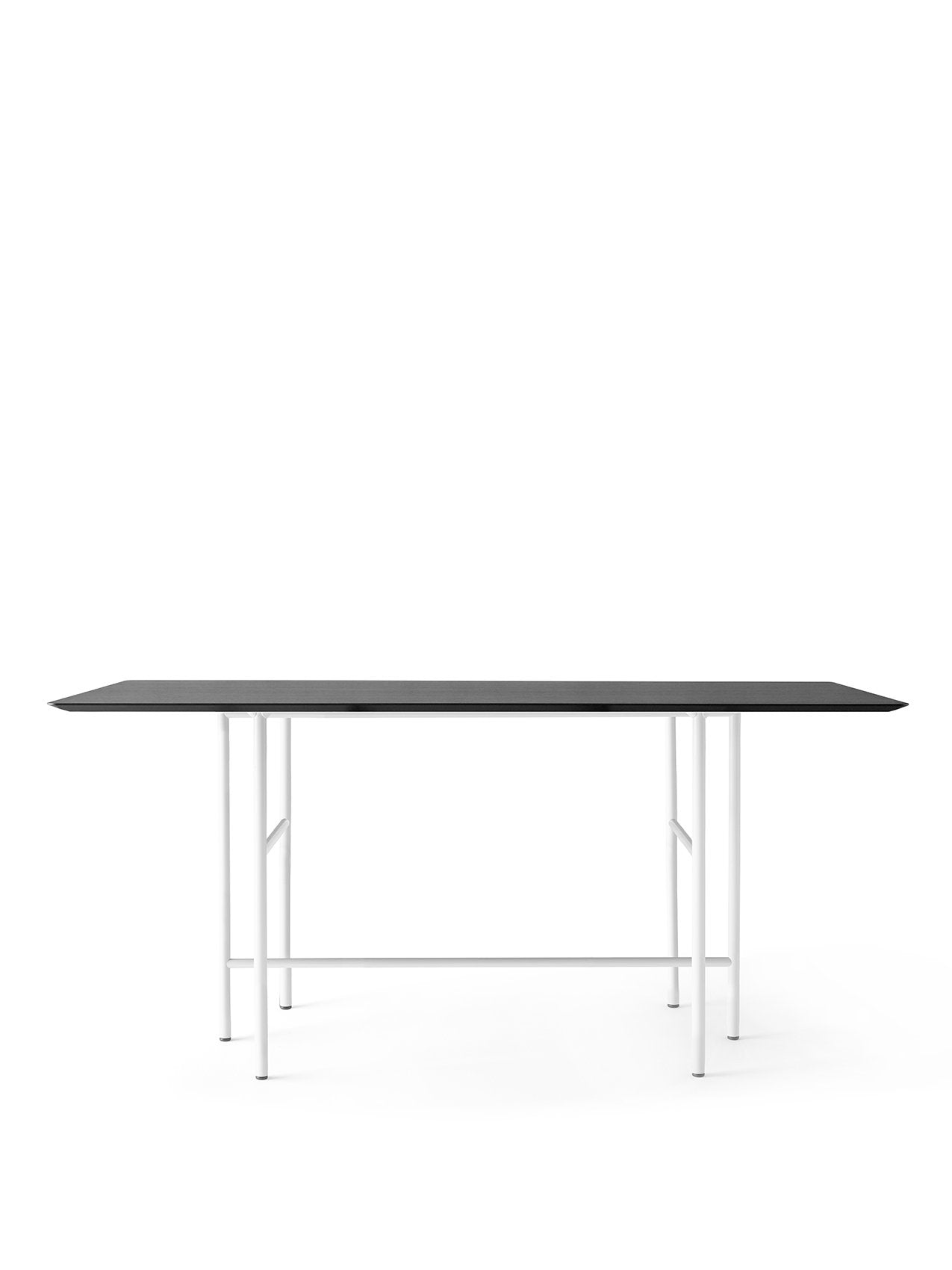 Norm Architects
Founded in Copenhagen in 2008 by Jonas Bjerre-Poulsen and Kasper Rønn, Norm Architects specialise in residential architecture, commercial interiors, industrial design, photography and art direction. The name, Norm Architects, reflects the group's emphasis on the importance of drawing inspiration from norms and traditions within architecture and design – particularly the Scandinavian design principles of timeless aesthetics and natural materials, and the modernist values of restraint and refinement. Guided by these principles, Norm Architects produce a design that unites materials and craftsmanship, while embodying beauty, history and, most importantly, timeless simplicity, where there is nothing more to add or take away. Today, the group regularly collaborates with Audo Copenhagen, helping to drive the evolution of the brand and its product offerings —imbued with the same intrinsic quality as Norms creative direction: a simplicity that carries bigger ideas. Lead by the body and mind rather than by trends or technology, their projects explore ideas that not only look good but that also feel good: architecture becomes thoughtful, minimalism acquires softness and visual matter assumes haptic qualities.