Designer Mogens Lassen
Designer Mogens Lassen
A new small wonder has seen the light of day. Kubus Micro is a stylish, smaller version of the iconic Kubus candleholder and is also designed by Mogens Lassen. It is based on the exact same mathematical geometry as The very first Kubus Candleholder Mogens Lassen designed in 1962. Just very much smaller. Precisely half the size of Kubus 1.The black Kubus-shape frames the light beautifully and adds a mi¬nimalist expression to the table setting. Kubus Micro fits a single candle and is perfect for all kinds of festivities, where the table must be beautifully laid, and you want a very special atmosphere. The candleholder works alone in a beautiful still life or arrange several together for a greater effect. A beautiful table for the last celebrations of the year Kubus Micro creates just the right atmosphere at this year's Christmas and New Year table for a sharp and minimalist expression. The black cubistic shapes add a graphic and timeless element, and the iconic design can therefore act as the mainstay of the table setting year after year. The expression on the Christmas table can easily be varied with flowers, napkins or new tableware, while Kubus Micro acts as a tradi¬tional eye-catcher year after year. If you keep the table setting in black, silver and white, the same elements can also be used for a festive New Year's Eve. Kubus Micro comes in a package with 2 small candleholders, so they can decorate nicely together in the windowsill, on the dinner table, dresser or even as Advent candles. Kubus Micro is produced at Audo's own factory in Denmark and is the epitome of Danish design.

+ more
- less
Regular price
Sale price
$80.00
Unit price
per
Sale
Sold out
Ready to ship on: N/A
Dimensions

1.437''H x 1.378''W x 1.378''L, Weight: 0.331 lbs.
View full details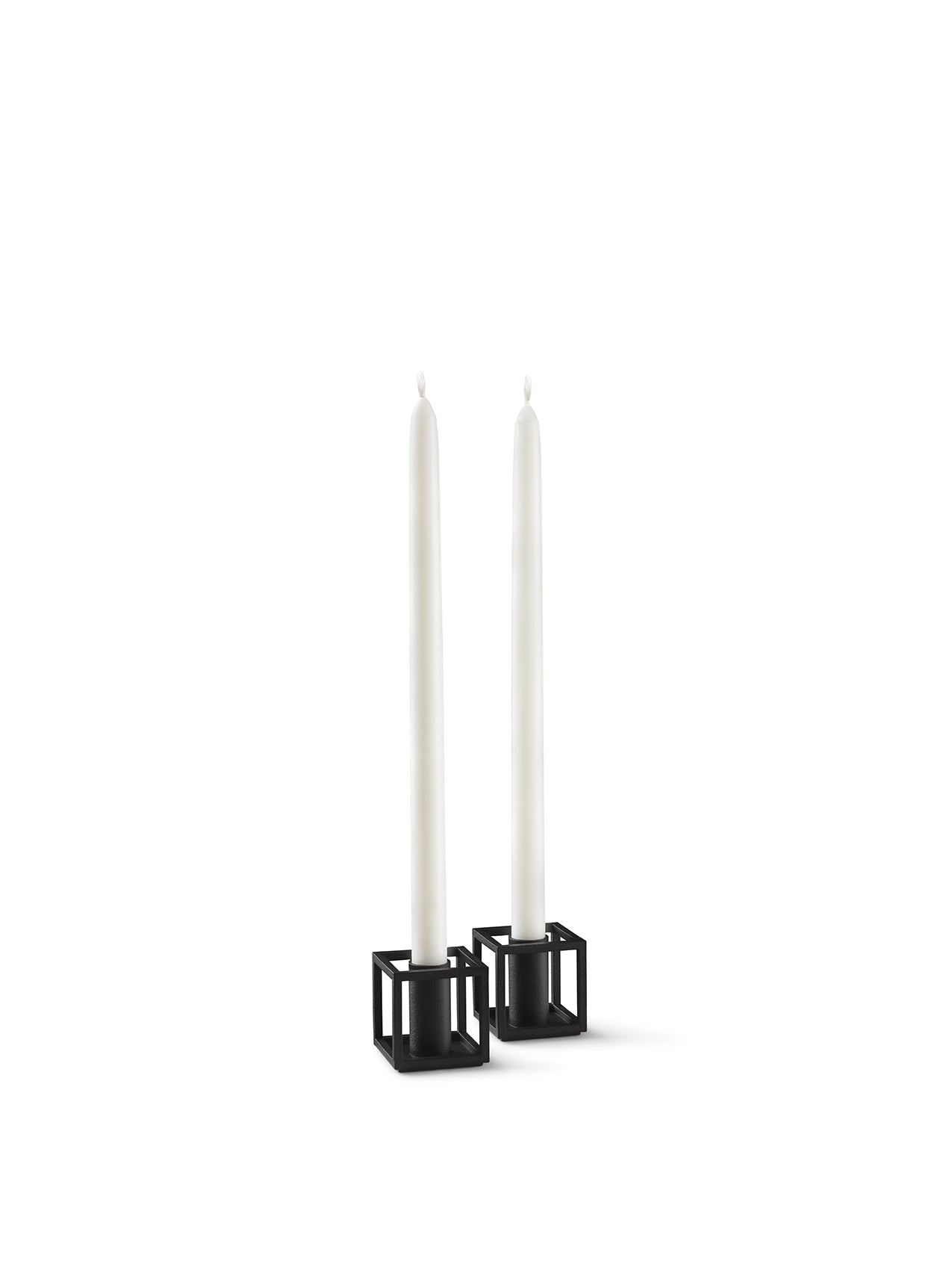 Mogens Lassen
Considered one of Denmark's greatest and most influential architects, Mogens Lassen pioneered Danish Functionalism, taking his cues from Bauhaus sensibilities. His interior designs are a natural continuation of his architectural approach and add energy and atmosphere to everyday living spaces and tasks. From decorative objects to larger furniture designs, his designs delicately balance presence without drawing undue attention, finding their natural place in any space.