Designer Norm Architects
Inspired by architecture Eave Modular Sofa takes its name from eaves", the lower edges of the roof that overhang a wall. The sofa's distinctive detail is its internal eaves", curved upholstered armrests that lend the sofa its expressive character. A perfect blend of style and comfort, Eave is a generous sofa that will encourage owners to relax. The seating angle is also ideal for offices or public spaces, enabling the user to sit actively engaging with work. Figure out your own configuration to suit your space.
+ more
- less
Regular price
Sale price
$1,150.00
Unit price
per
Sale
Sold out
Ready to ship in: 14 weeks
Materials

PU Foam
100% Re-granulated Polypropylene (feet)
Dimensions

Pouf, 30in: 15.94"H x 29.53"W x 29.53"D, Weight: 41.9 lbs.
Pouf, 34in: 15.94"H x 33.86"W x 33.86"D, Weight: 48.5 lbs.
Pouf, 38in: 16.93"H x 37.8"W x 37.8"D, Weight: 77.2 lbs.
View full details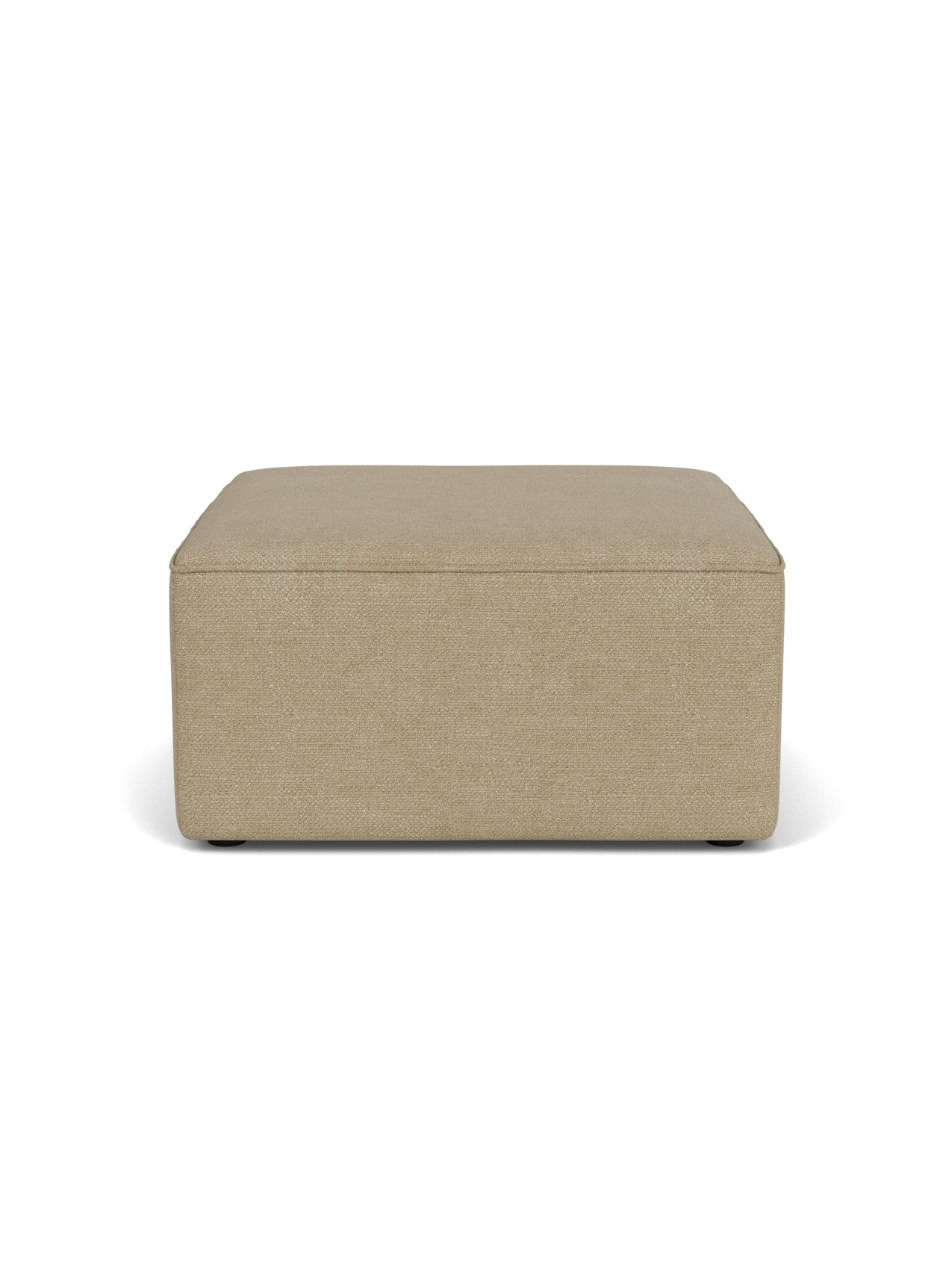 Norm Architects
Founded in Copenhagen in 2008 by Jonas Bjerre-Poulsen and Kasper Rønn, Norm Architects specialise in residential architecture, commercial interiors, industrial design, photography and art direction. The name, Norm Architects, reflects the group's emphasis on the importance of drawing inspiration from norms and traditions within architecture and design – particularly the Scandinavian design principles of timeless aesthetics and natural materials, and the modernist values of restraint and refinement. Guided by these principles, Norm Architects produce a design that unites materials and craftsmanship, while embodying beauty, history and, most importantly, timeless simplicity, where there is nothing more to add or take away. Today, the group regularly collaborates with Audo Copenhagen, helping to drive the evolution of the brand and its product offerings —imbued with the same intrinsic quality as Norms creative direction: a simplicity that carries bigger ideas. Lead by the body and mind rather than by trends or technology, their projects explore ideas that not only look good but that also feel good: architecture becomes thoughtful, minimalism acquires softness and visual matter assumes haptic qualities.