Designer Norm Architects
Designer Norm Architects
Together, mutually, in common: the words that define the prefix 'co-' are at the heart of our new Co Chair design. Conceived in collaboration with The Office Group and Norm Architects, the multi-functional chair adapts to a wide range of needs and interior styles. It addresses the space and design challenges shared by spaces both private and public, making it as appealing in homes as in shared areas like conferences, boardrooms, and touch-down co-working lounges.
Drawing on The Office Group's extensive knowledge of workplace needs, the Co Chair pairs a lightweight, sleek profile with great seating comfort, and the option to stack up to 12 to 15 chairs in a compact tower. Aesthetically, the design's contoured form and warm materials bring Norm Architects' signature, human-centered minimalism to residential and hospitality applications. The design's versatility is the result of a thoughtful construction and a wide array of materials: with numerous veneer finishes and upholstery options to choose from, the Co Chair is easy to customize to create the desired expression and experience.
The chair is distinguished by a wide veneer back, whose proportions allow freedom of movement and provide maximum comfort. Comfort also led the design of the backrest, which is positioned and angled for exceptional support. The Co Chair's slender yet robust powder-coated steel frame defines the intriguing geometric silhouette, and delivers high durability. Optional veneer armrests adding another aesthetic and functional dimension, serving both for added comfort and for suspending the chair off the floor for easy cleaning.
+ more
- less
Regular price
Sale price
$815.00
Unit price
per
Sale
Sold out
Ready to ship in: 5 weeks
Materials

Black Steel Frame - Powder-Coated Welded Steel
Chrome Frame - Chromed Welded Steel
Stacking Shield - Polyamide
Dimensions

Overall Dimensions: 29.5"H x 19.7"W x 19.5"L, Weight: 12.8 lbs
Seat Height: 17.7"
Weight Capacity: Tested up to 450 lbs (EN 1728:2012, 6.4)
View full details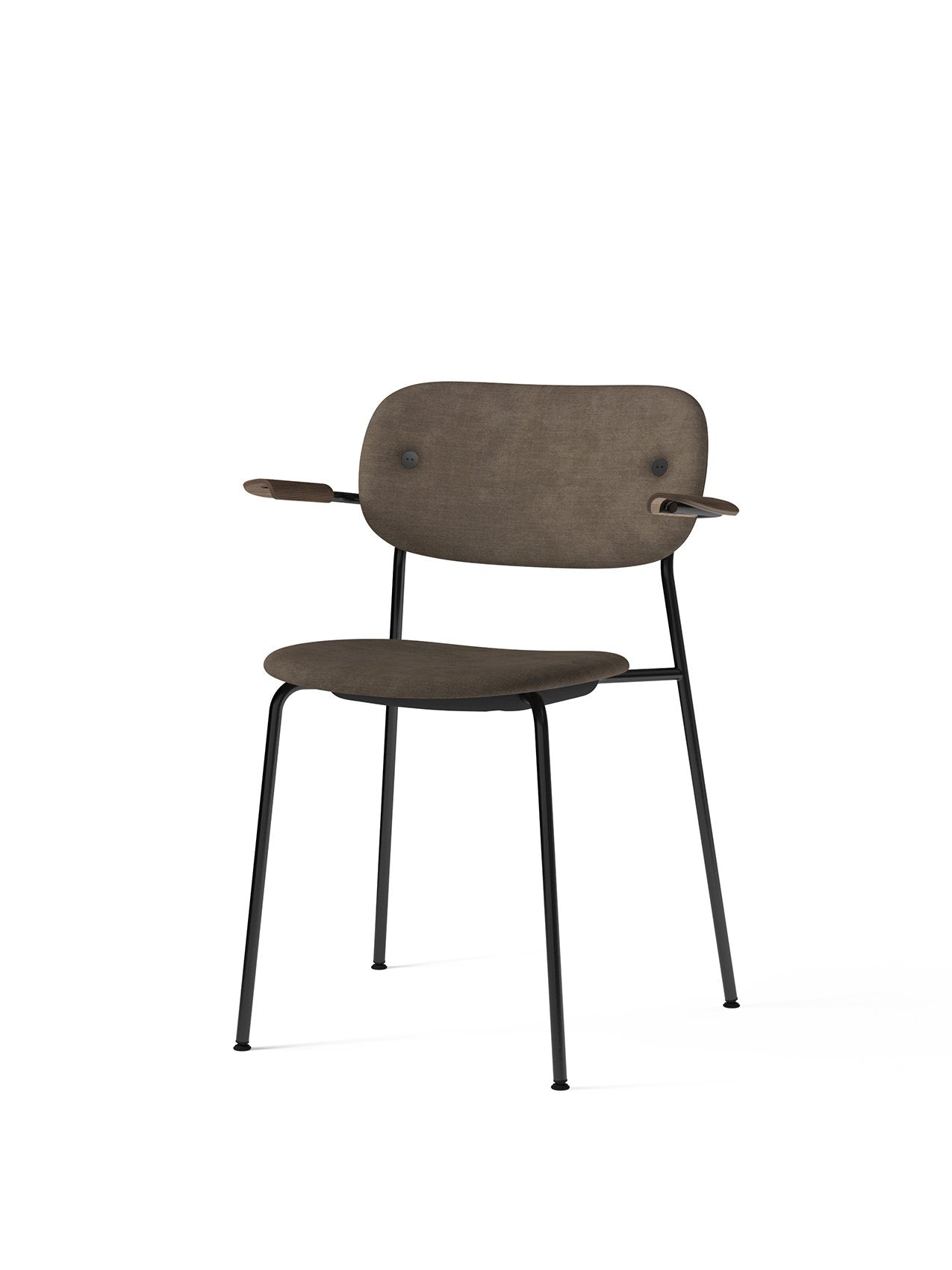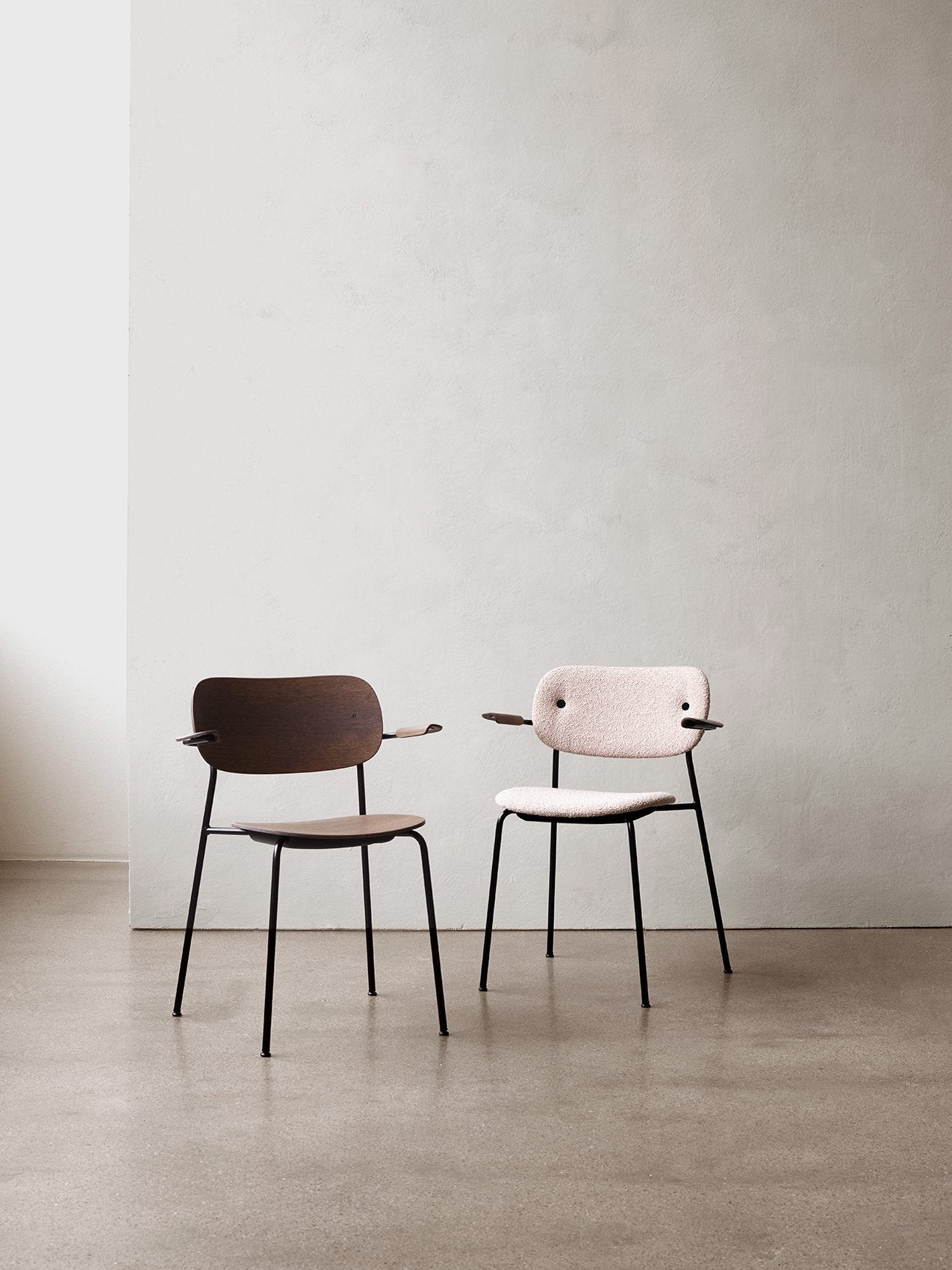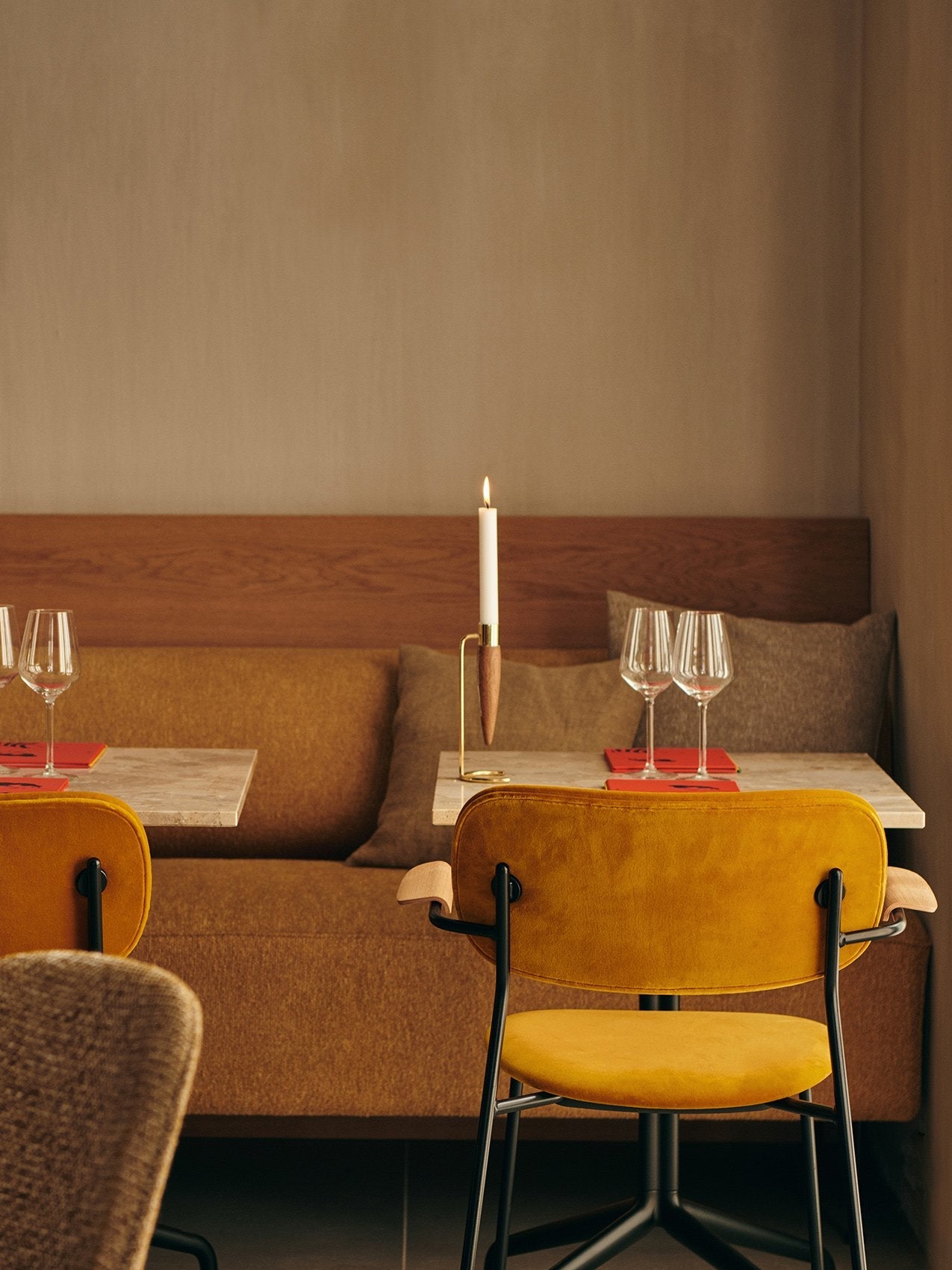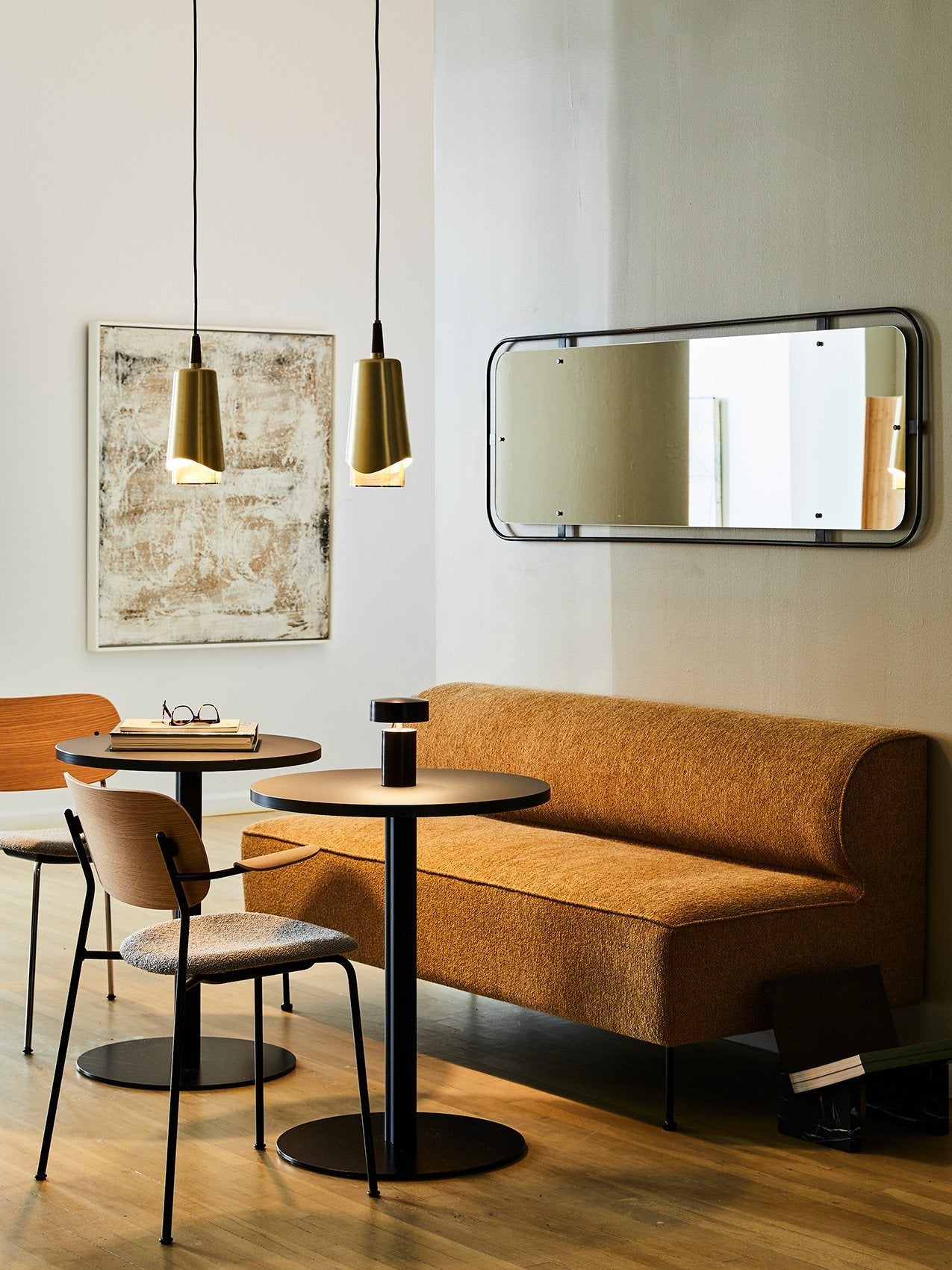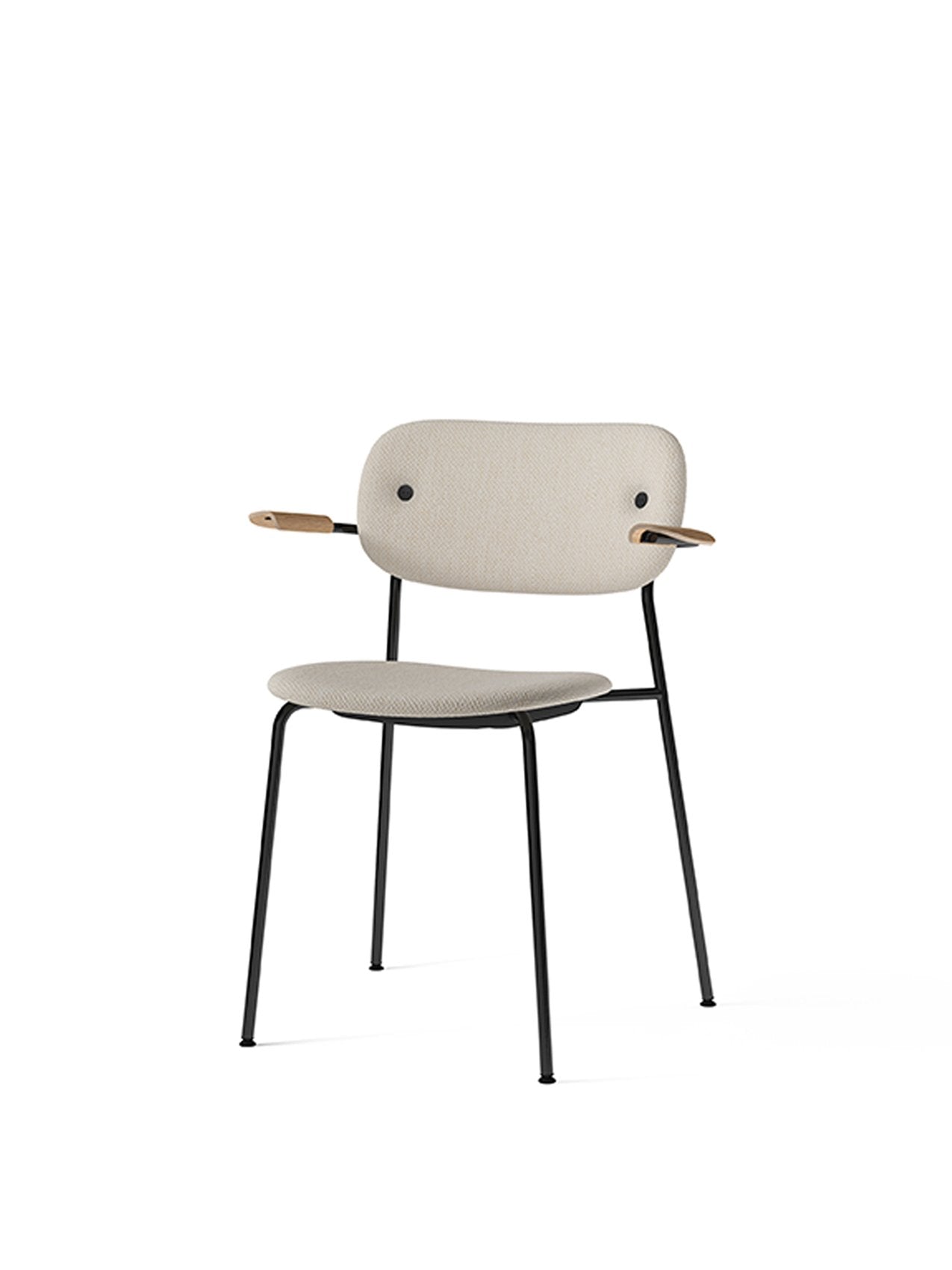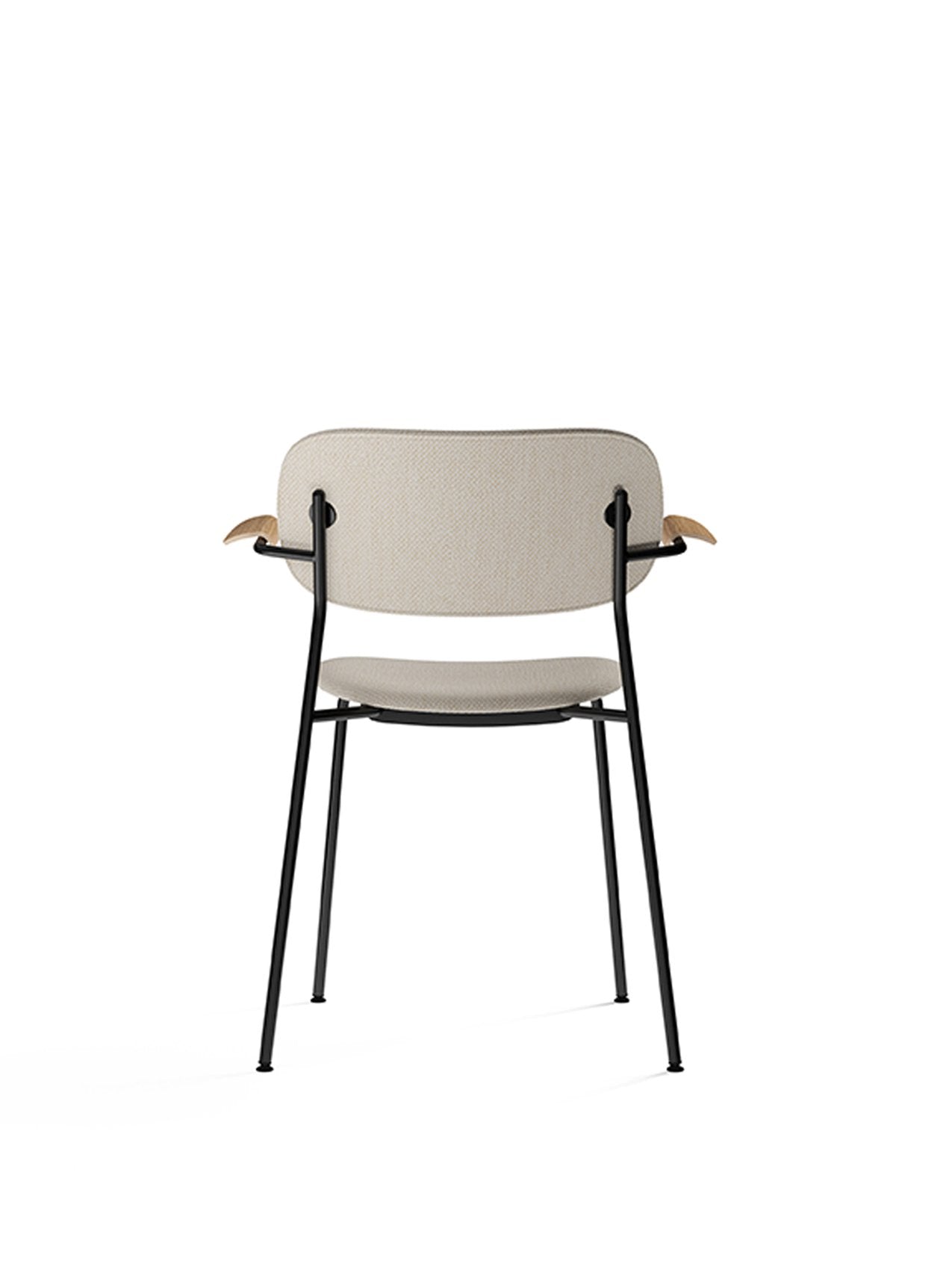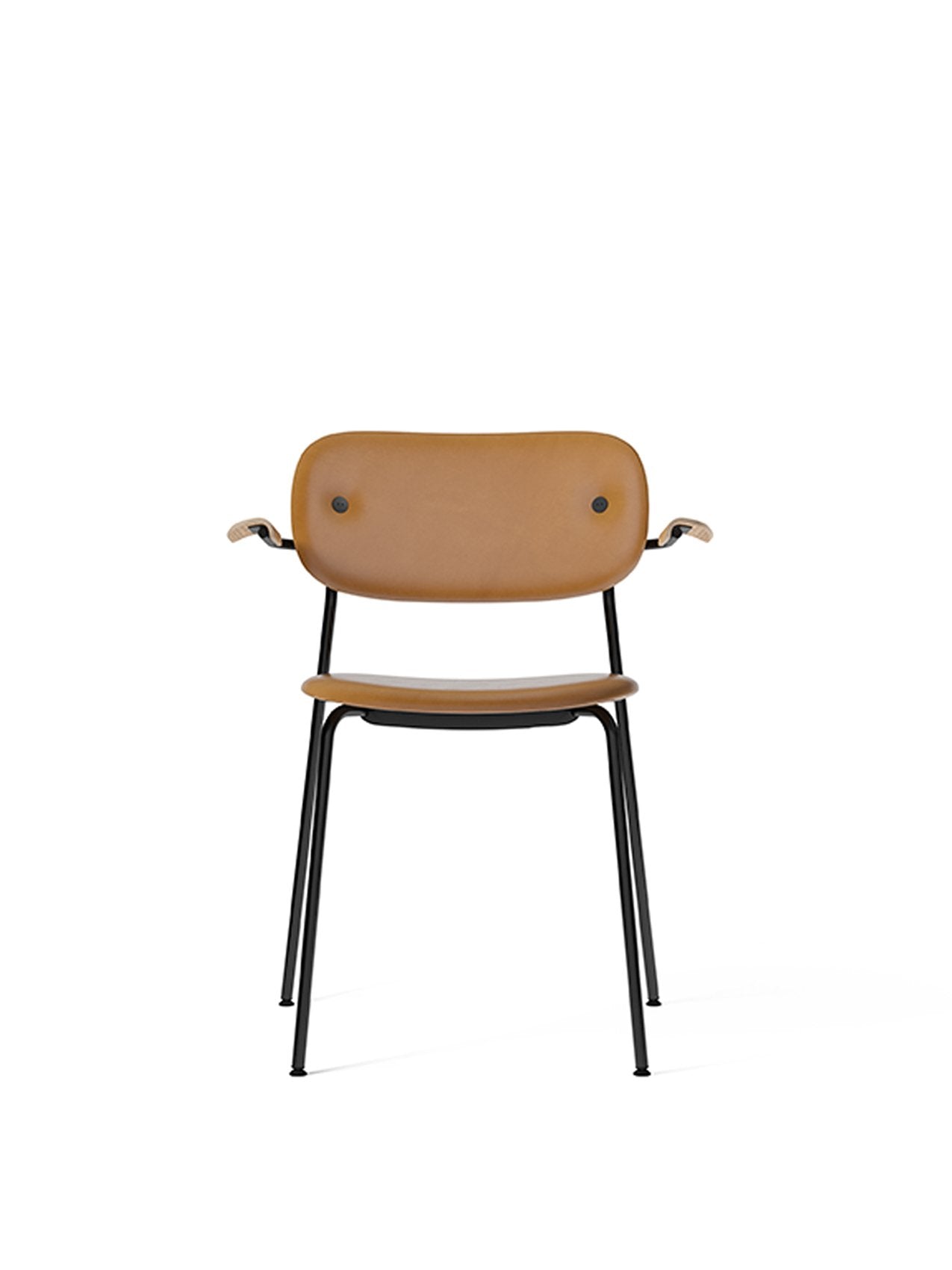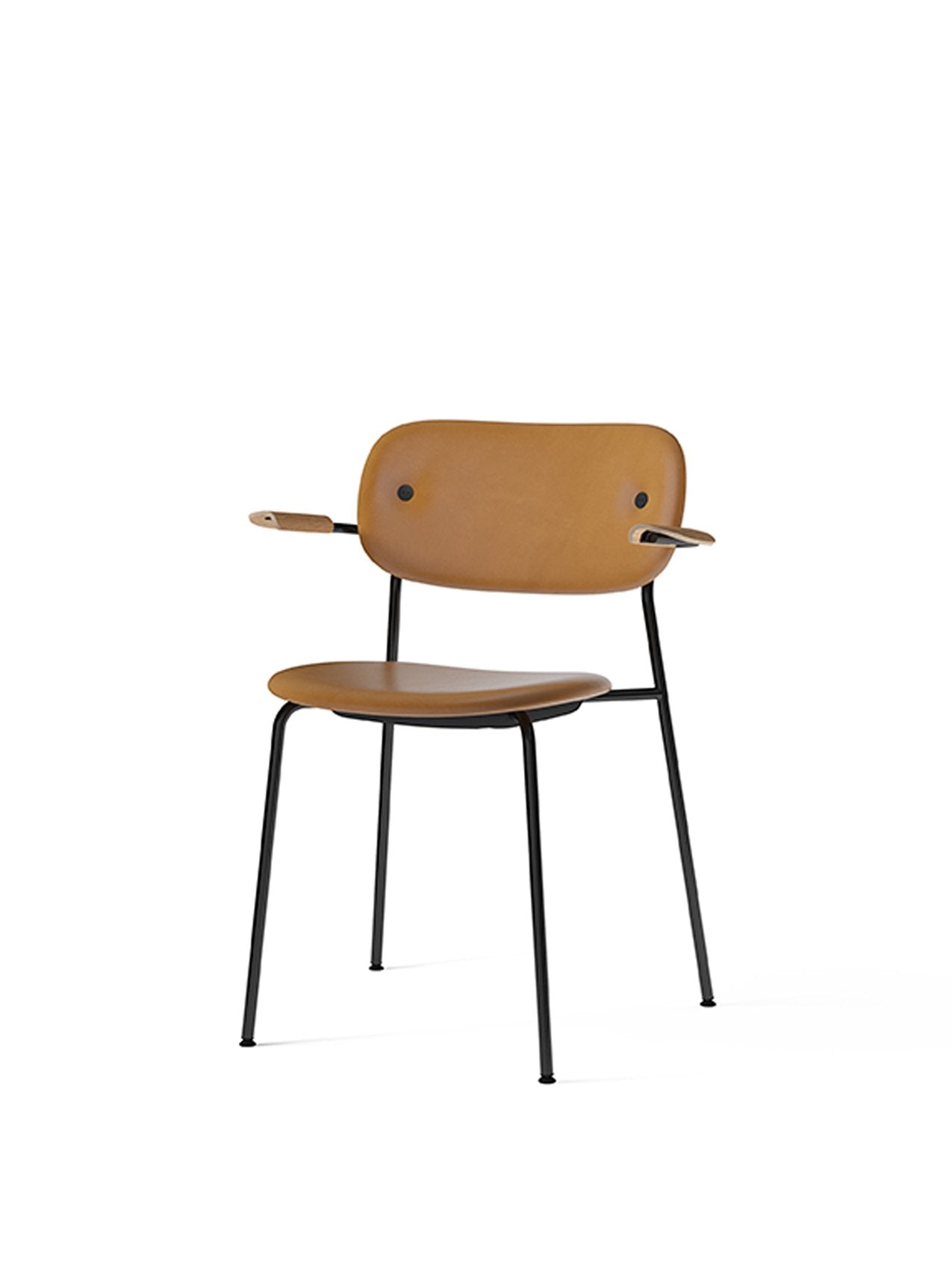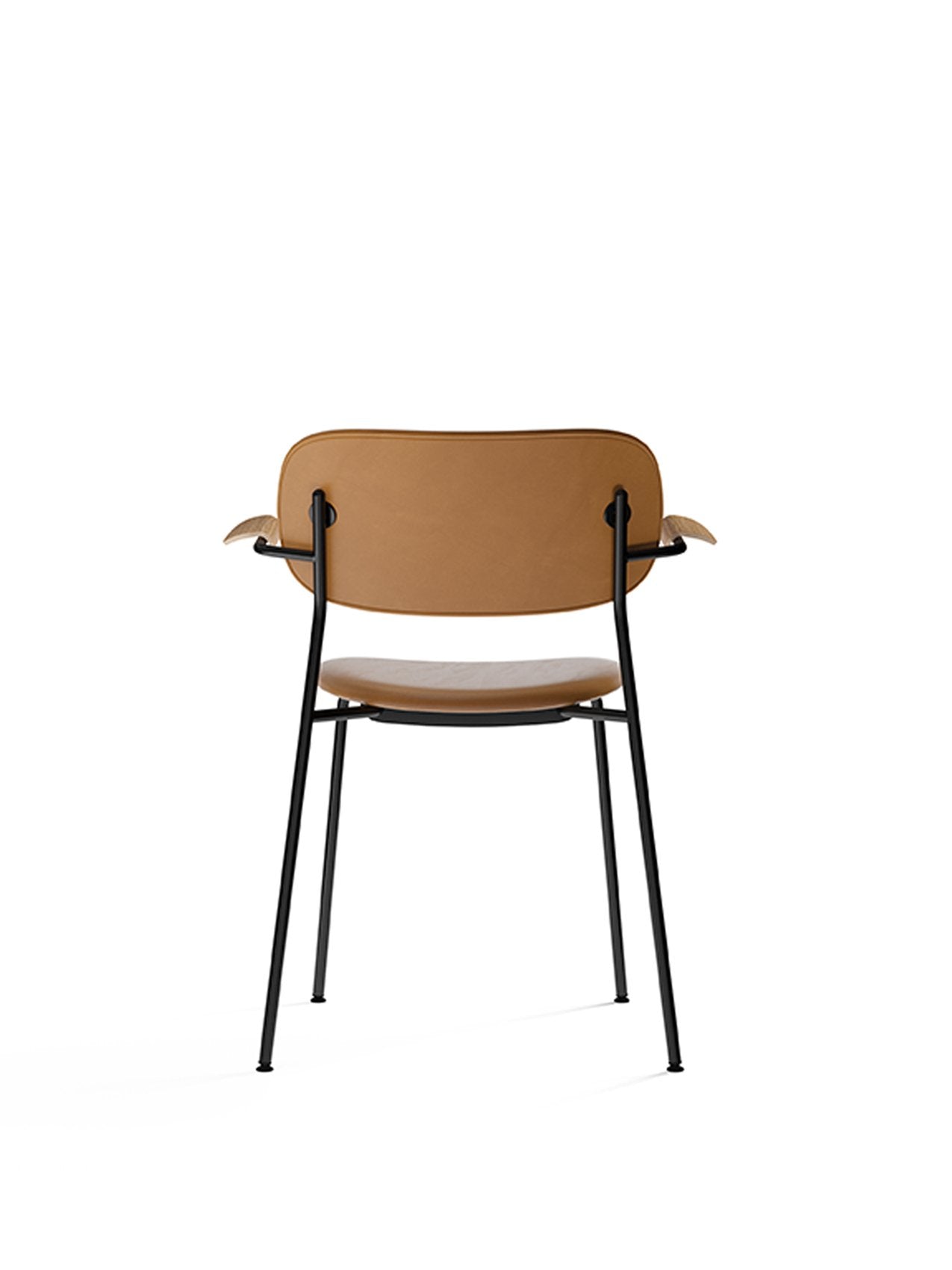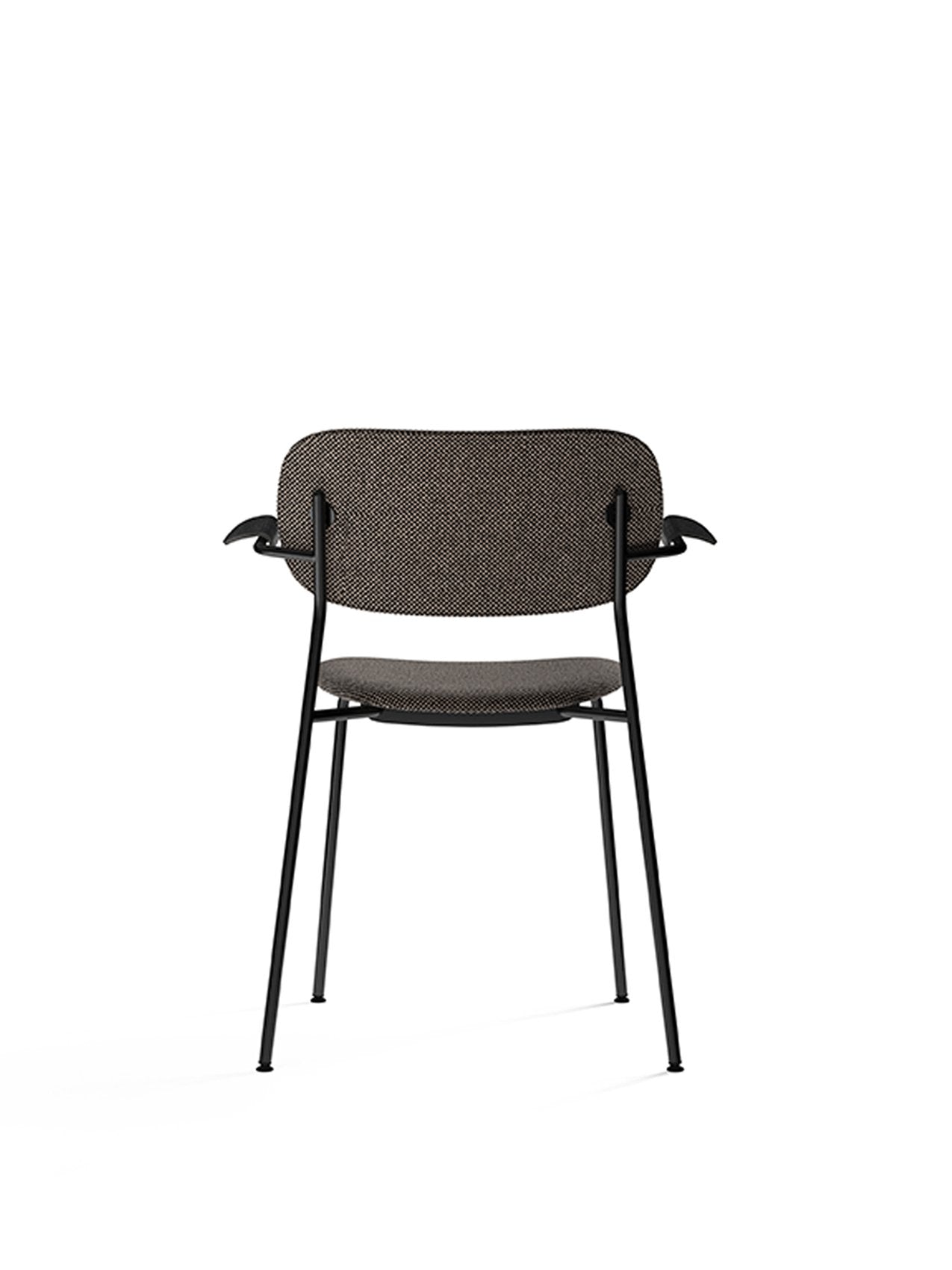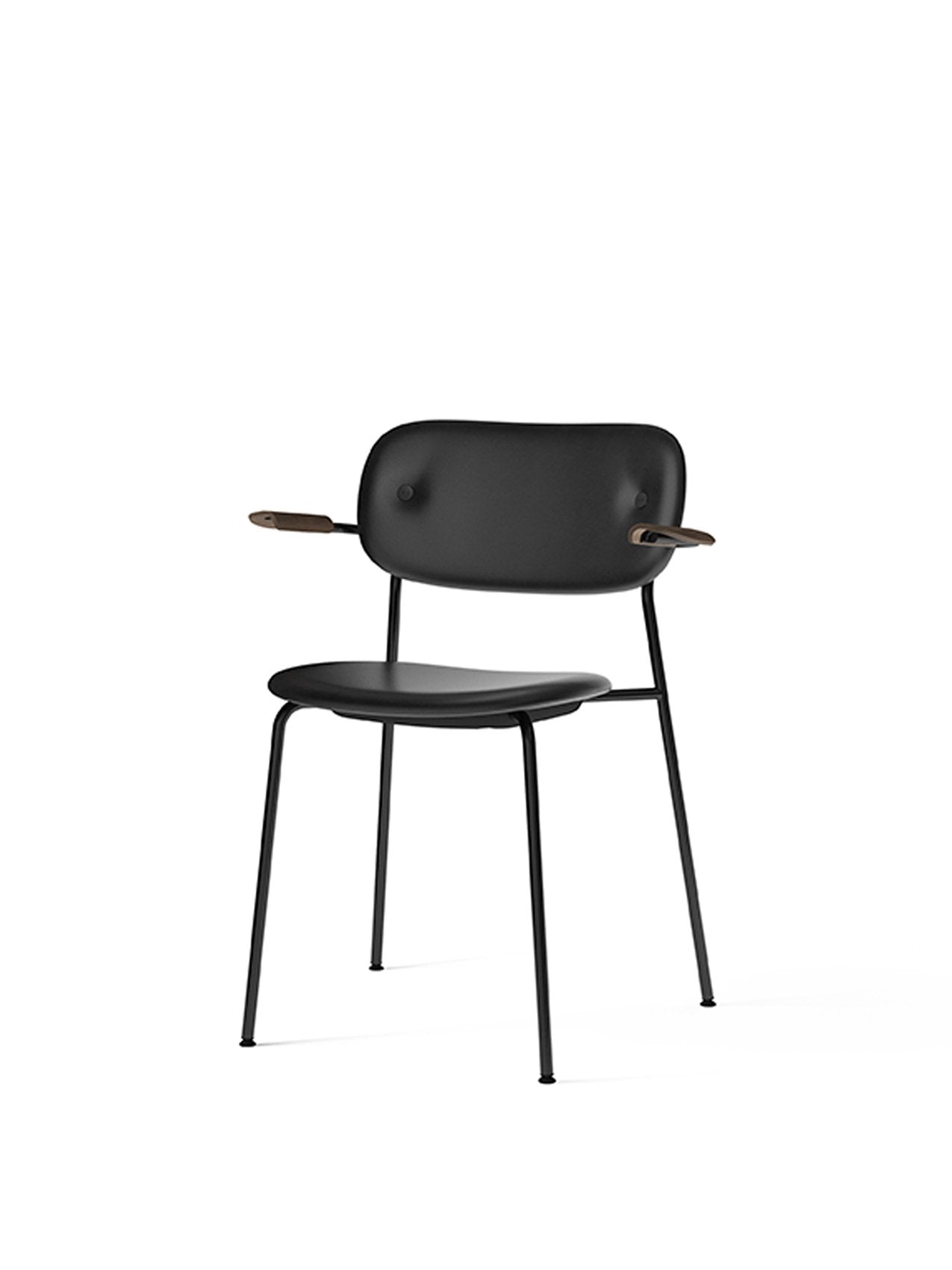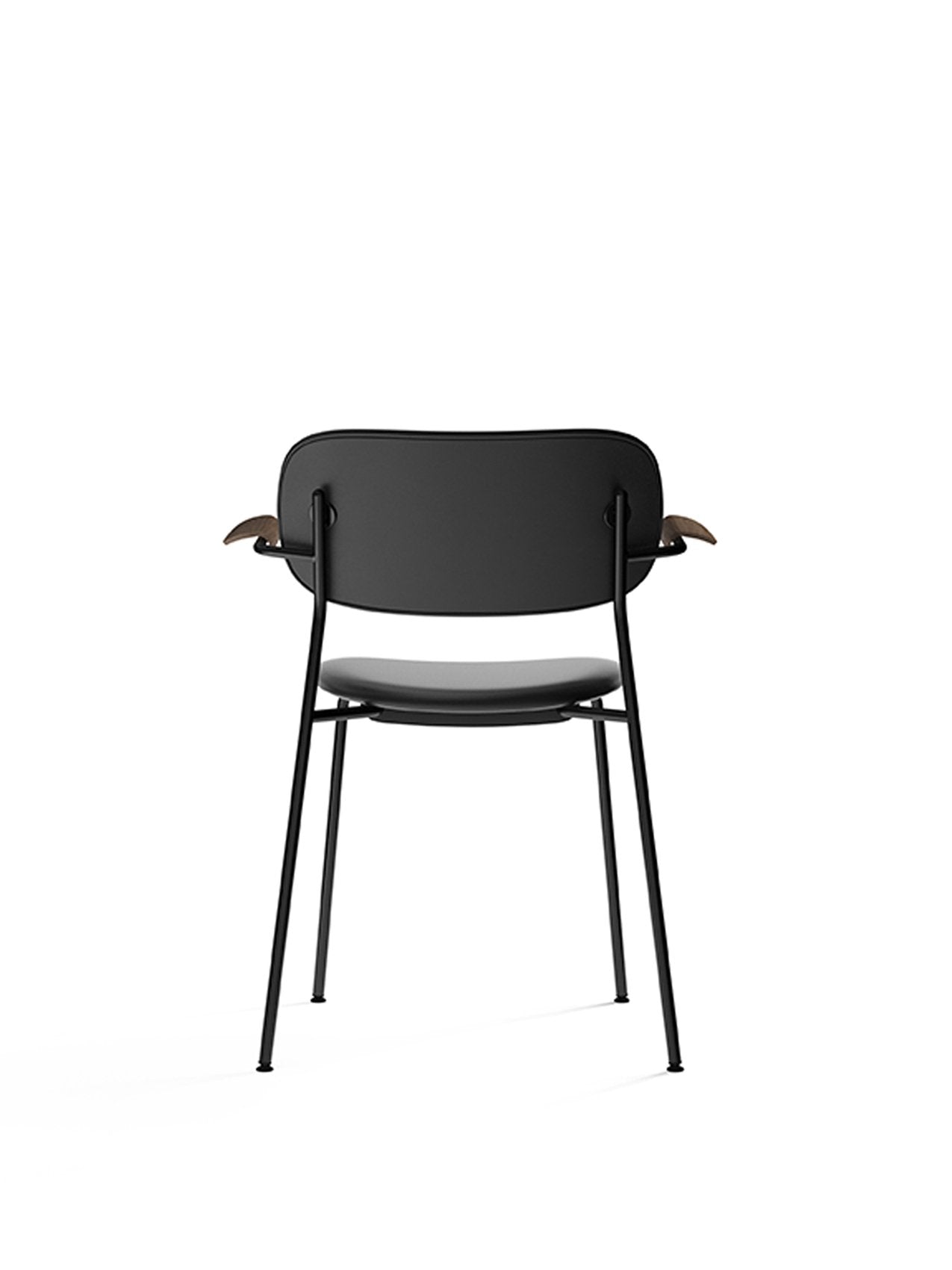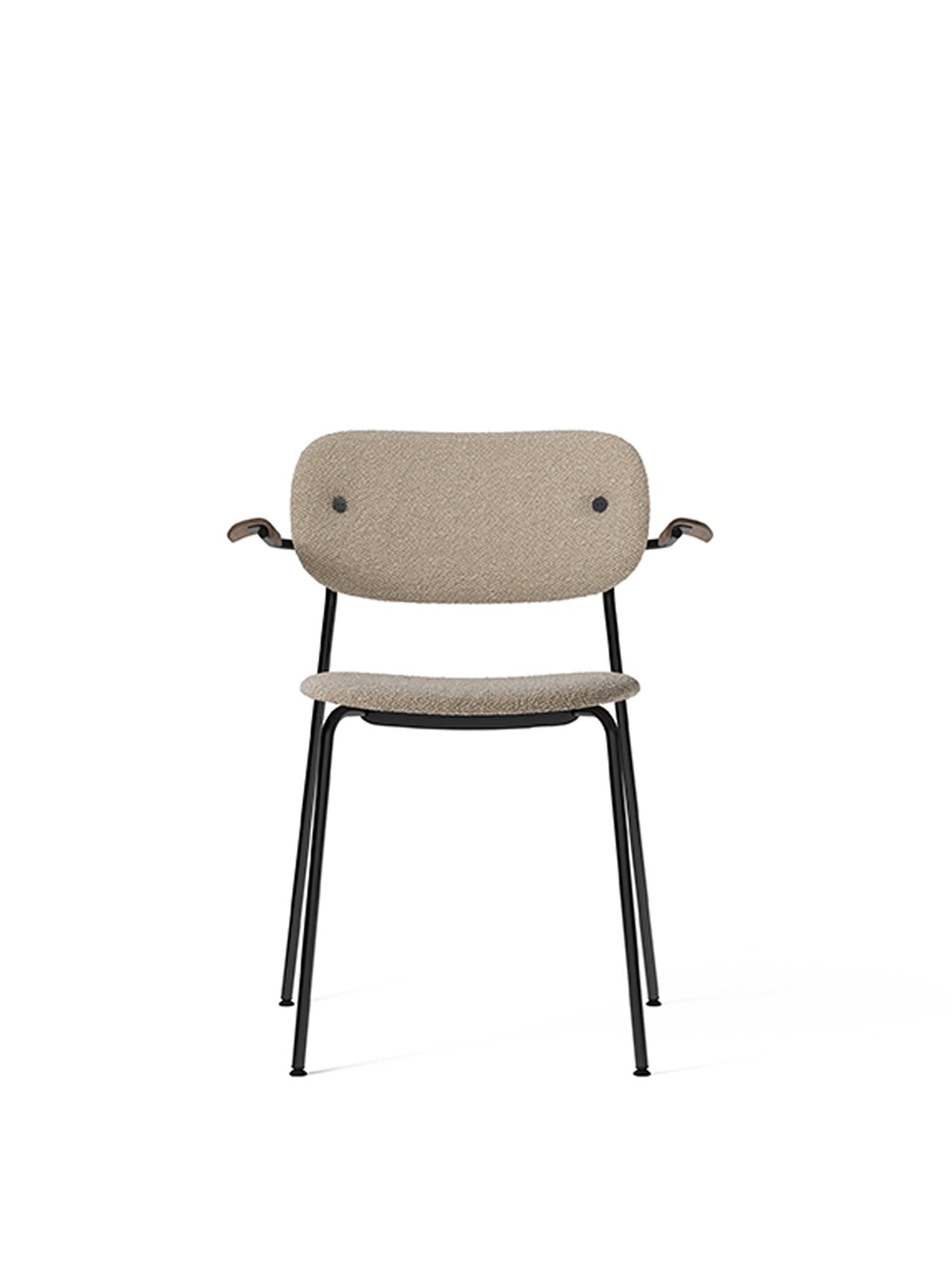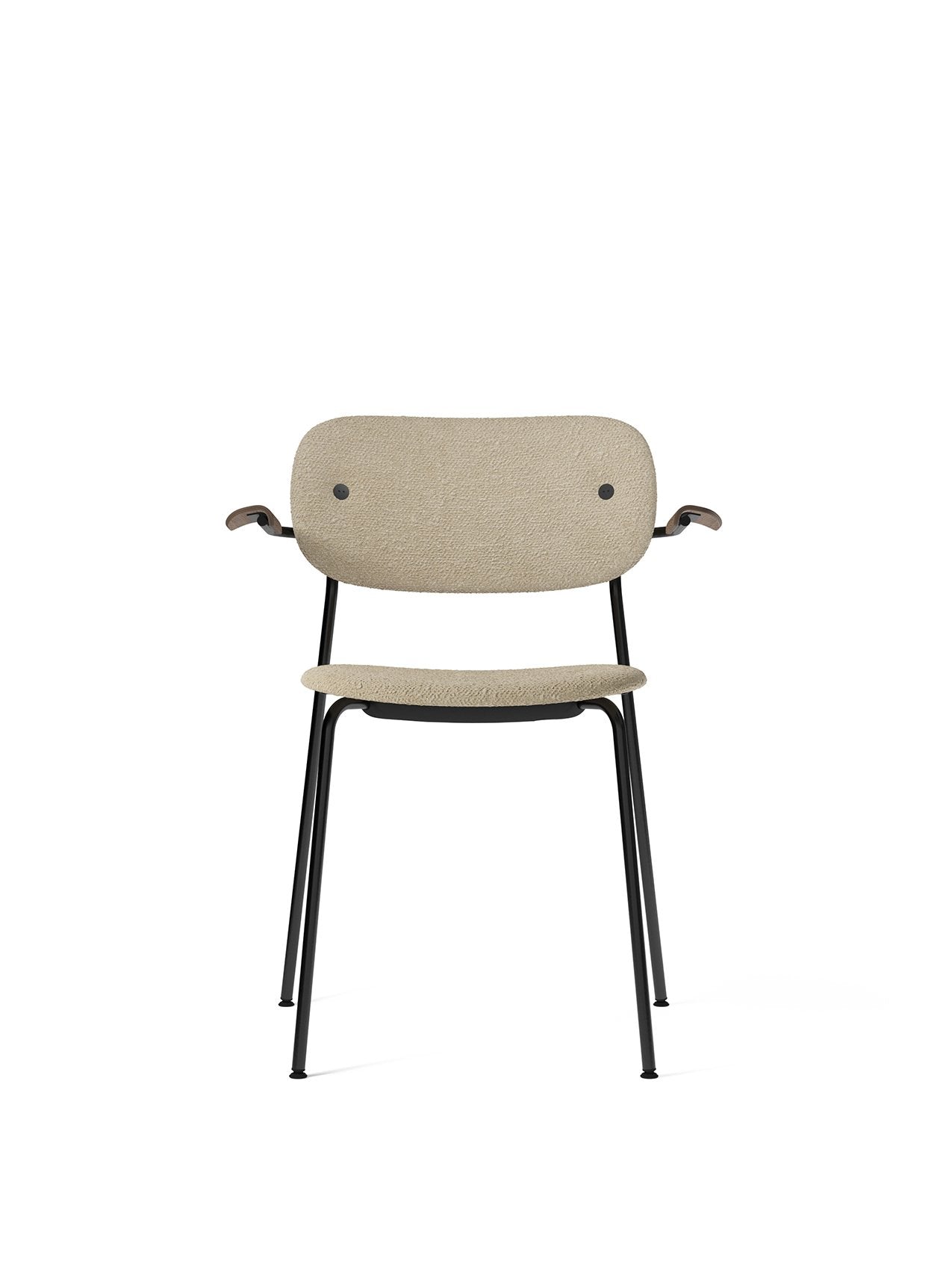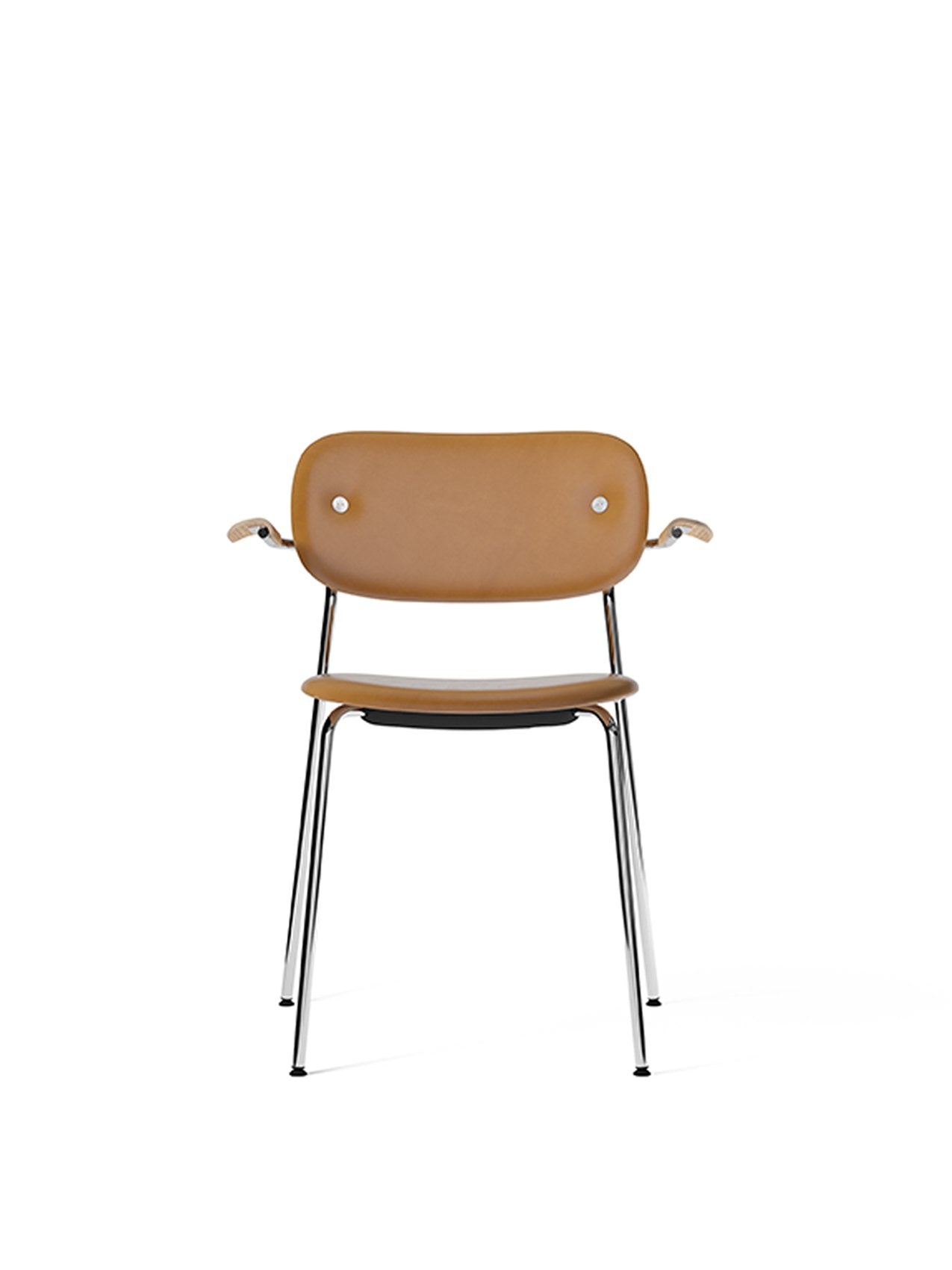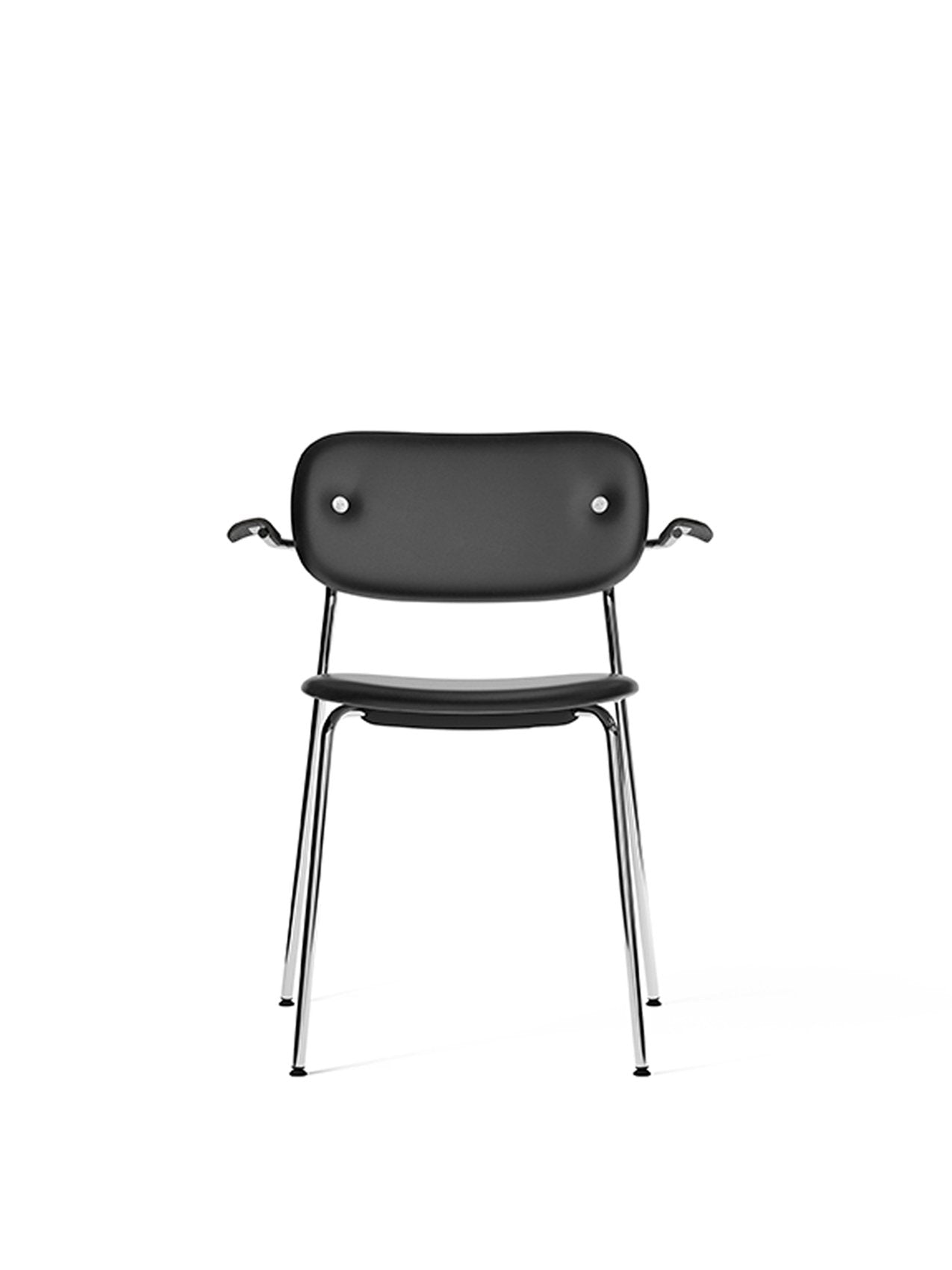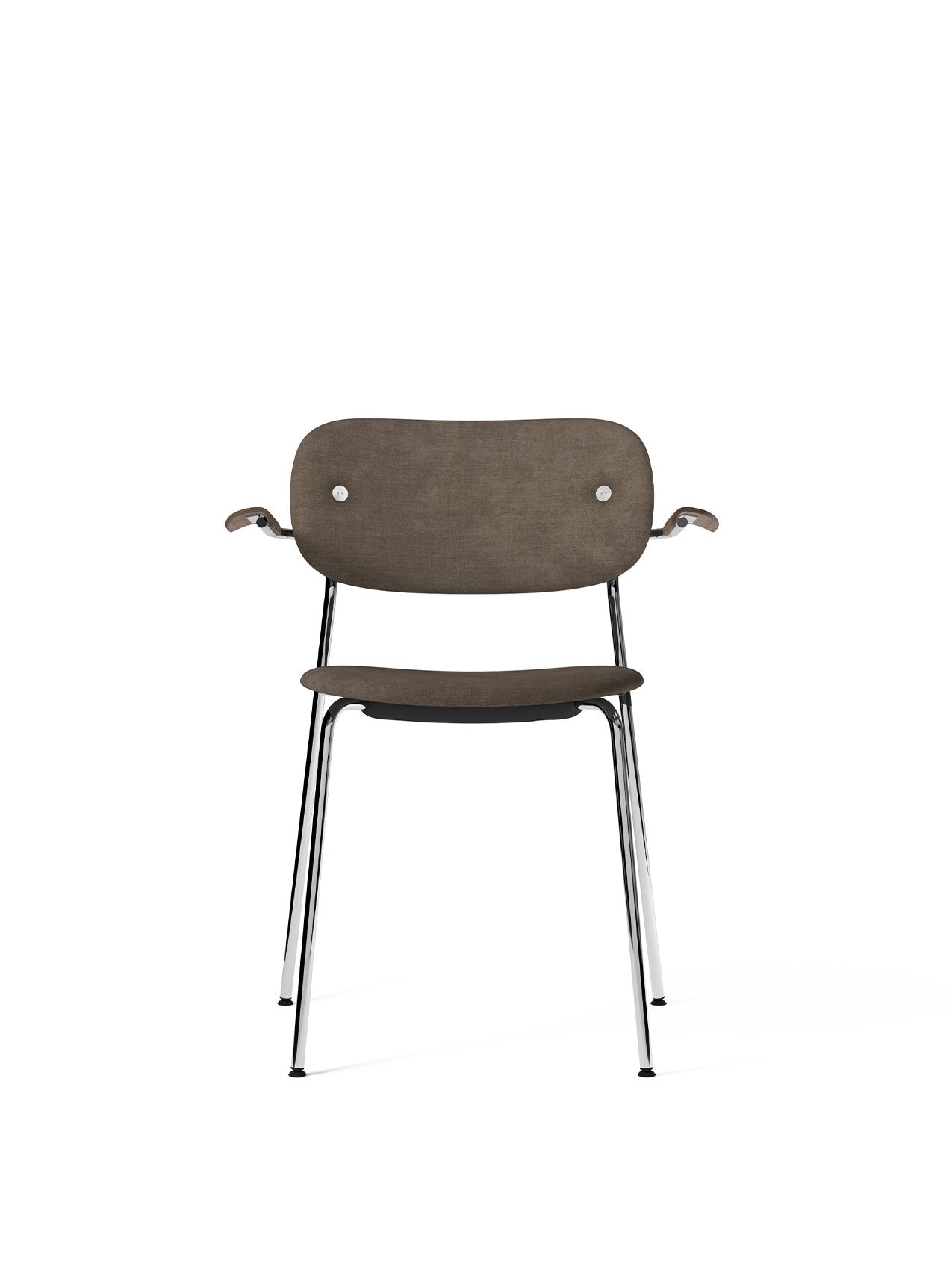 Norm Architects
Founded in Copenhagen in 2008 by Jonas Bjerre-Poulsen and Kasper Rønn, Norm Architects specialise in residential architecture, commercial interiors, industrial design, photography and art direction. The name, Norm Architects, reflects the group's emphasis on the importance of drawing inspiration from norms and traditions within architecture and design – particularly the Scandinavian design principles of timeless aesthetics and natural materials, and the modernist values of restraint and refinement. Guided by these principles, Norm Architects produce a design that unites materials and craftsmanship, while embodying beauty, history and, most importantly, timeless simplicity, where there is nothing more to add or take away. Today, the group regularly collaborates with Audo Copenhagen, helping to drive the evolution of the brand and its product offerings —imbued with the same intrinsic quality as Norms creative direction: a simplicity that carries bigger ideas. Lead by the body and mind rather than by trends or technology, their projects explore ideas that not only look good but that also feel good: architecture becomes thoughtful, minimalism acquires softness and visual matter assumes haptic qualities.