Designer Norm Architects
Designer Norm Architects
Atypical for traditional salt and pepper mills, Audo's Bottle Grinders are shaped like bottles to cleverly trick the user into engaging with the design in a playful and experimental way. Fitted with a powerful ceramic mill that makes light work of grinding a wide range of spices, Bottle Grinders are easy to operate, fill and clean, and the upright design ensures surfaces remain free from unwanted residue. Available in a range of colors and finishes, the collection's most recent additions are carefully crafted from ceramic, featuring an ivory or grey matte glaze finish that displays small, deliberate imperfections for a handmade look and feel. The versatile kitchen accessories come fitted with a harmonizing walnut wood lid.
Care instructions:
Avoid placing bottle grinders in direct sunlight. Use a soft dry cloth to clean. For stains, use a light dish-washing soap. Do not use any cleaners with chemicals or harsh abrasives. To avoid noisy grinding, make sure the grinder is properly dry before refilling.

Each set includes two bottle grinders.
+ more
- less
Regular price
Sale price
$210.00
Unit price
per
Sale
Sold out
In stock
Materials

Steel
Ceramic
Plastic, and Silicone rubber
Wood (Beech or Walnut)
BPA Free
Dimensions

8.1"H x 3.0"D
Weight: 1.32lbs.
View full details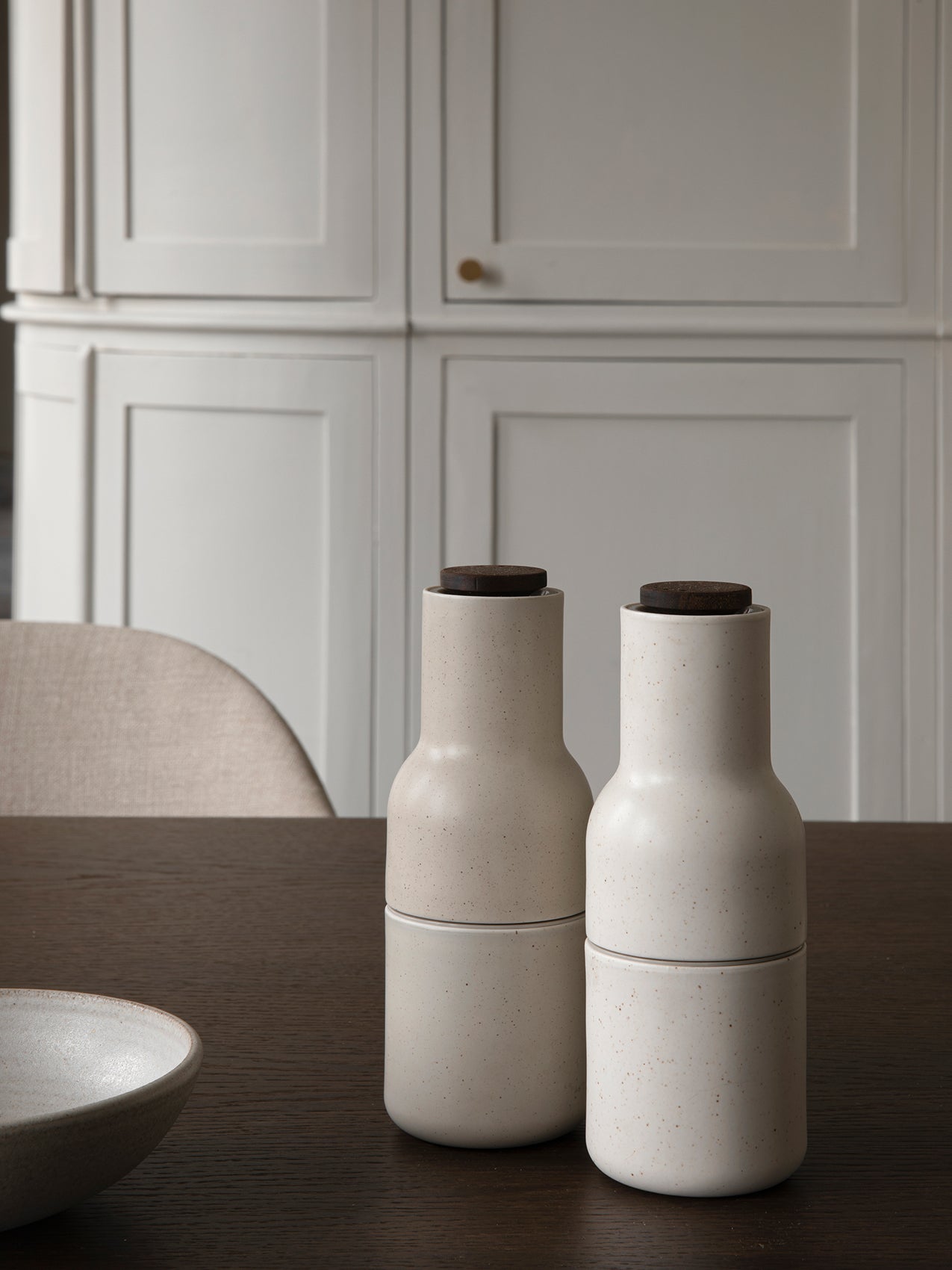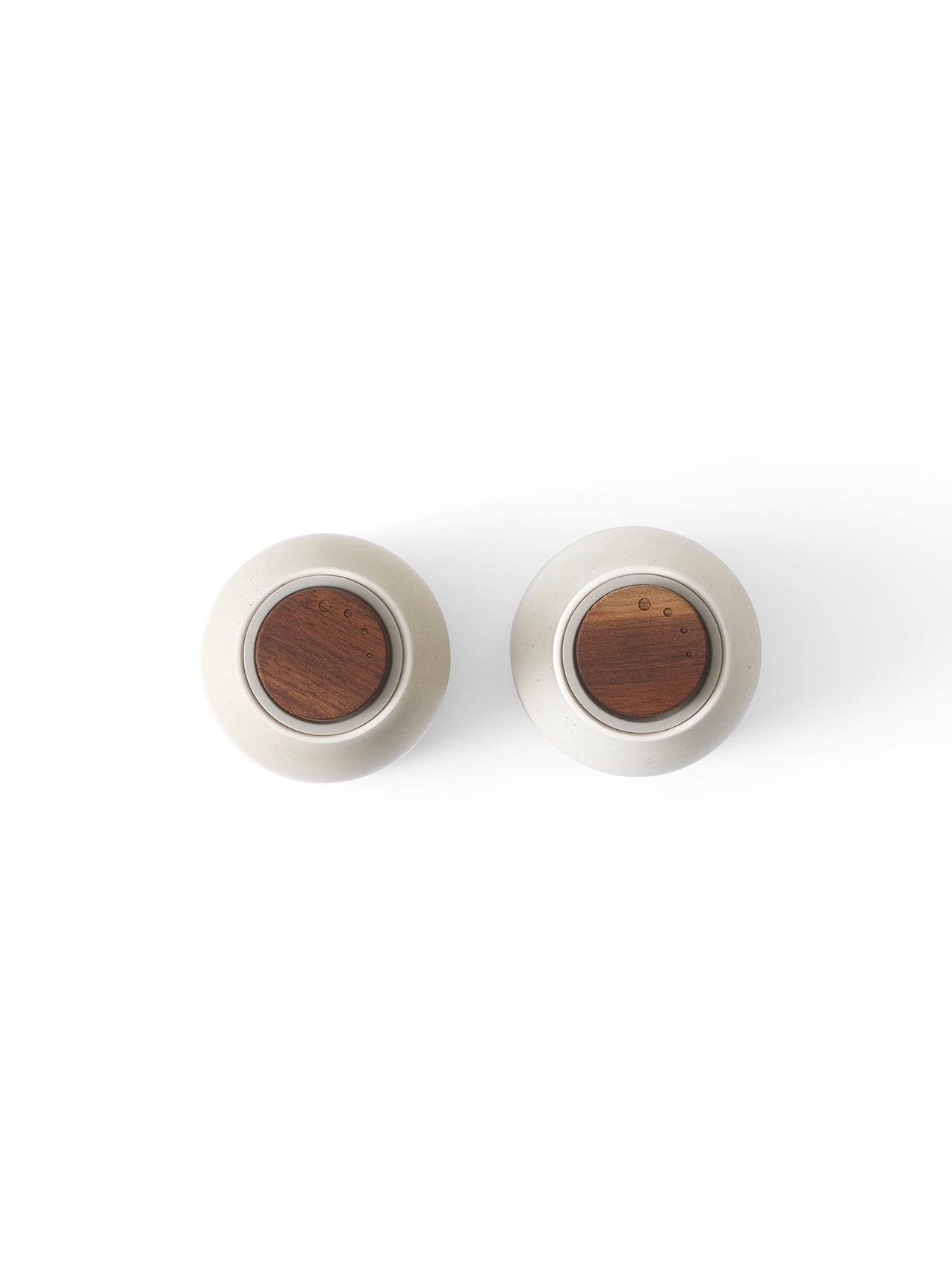 Norm Architects
Founded in Copenhagen in 2008 by Jonas Bjerre-Poulsen and Kasper Rønn, Norm Architects specialise in residential architecture, commercial interiors, industrial design, photography and art direction. The name, Norm Architects, reflects the group's emphasis on the importance of drawing inspiration from norms and traditions within architecture and design – particularly the Scandinavian design principles of timeless aesthetics and natural materials, and the modernist values of restraint and refinement. Guided by these principles, Norm Architects produce a design that unites materials and craftsmanship, while embodying beauty, history and, most importantly, timeless simplicity, where there is nothing more to add or take away. Today, the group regularly collaborates with Audo Copenhagen, helping to drive the evolution of the brand and its product offerings —imbued with the same intrinsic quality as Norms creative direction: a simplicity that carries bigger ideas. Lead by the body and mind rather than by trends or technology, their projects explore ideas that not only look good but that also feel good: architecture becomes thoughtful, minimalism acquires softness and visual matter assumes haptic qualities.