Designer Norm Architects
Designer Norm Architects
In the spirit of Scandinavian simplicity, the two Danes behind Norm Architects, Jonas Bjerre-Poulsen and Kasper Rønn, always strive to cut to the bone. To find the simplest possible solution without forgetting the beauty of the shape or the details, all in order to reach a point where nothing added nor subtracted will make the product better.
When you look at Norm Floor Mirror, they stopped at the exact right point. A beautiful piece of design with simple aesthetics, powerful looks and fine details. Designed to lean against the wall, or to go, stand or hang wherever you find it best.
+ more
- less
Regular price
Sale price
$785.00
Unit price
per
Sale
Sold out
Ready to ship on: January 16 2024
Materials

Powder-coated Aluminum
Glass Mirror
Untempered glass protected with shatterproof film from behind to prevent glass fragments if broken
Leather
Includes hanging and mounting hardware
Dimensions

70"H x 23.6"W x 1.4" D
Weight: 28 lbs
View full details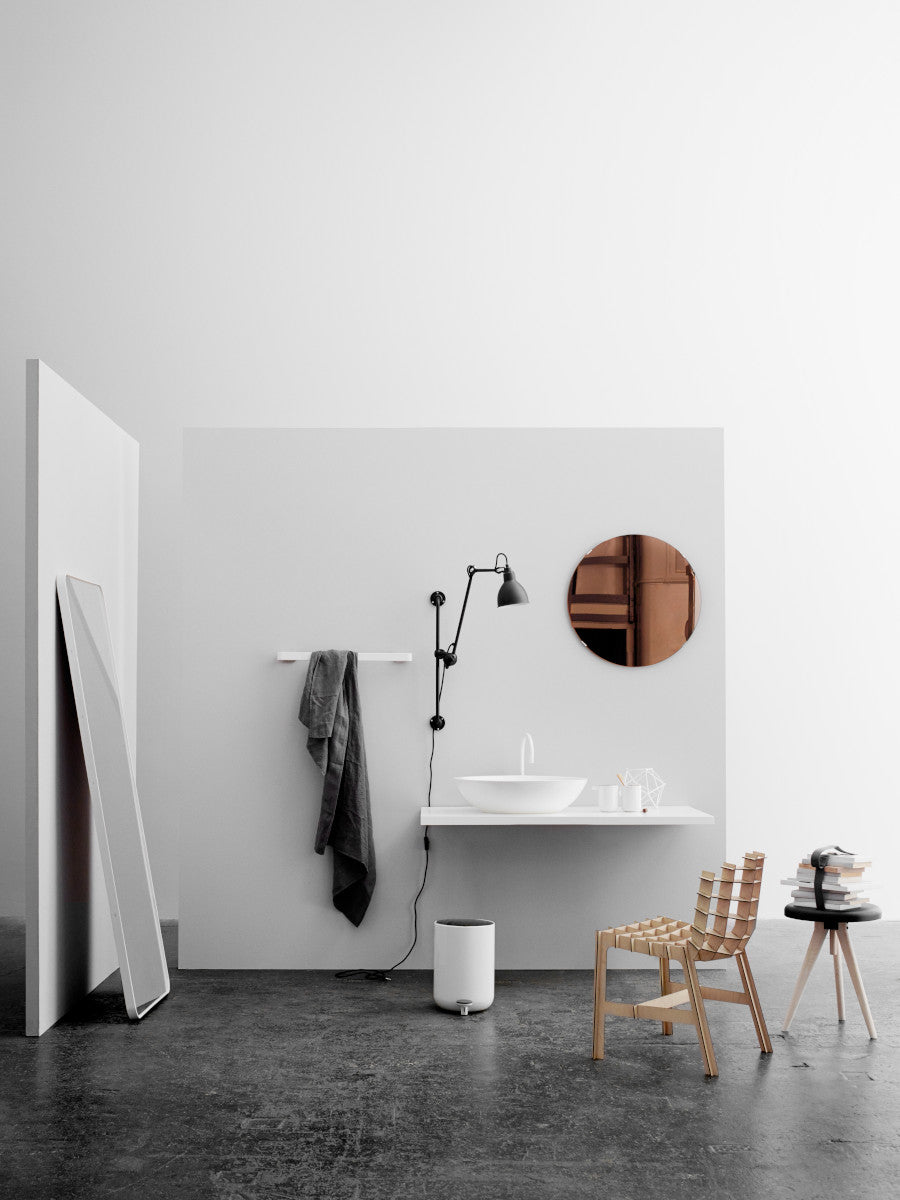 Norm Architects
Founded in Copenhagen in 2008 by Jonas Bjerre-Poulsen and Kasper Rønn, Norm Architects specialise in residential architecture, commercial interiors, industrial design, photography and art direction. The name, Norm Architects, reflects the group's emphasis on the importance of drawing inspiration from norms and traditions within architecture and design – particularly the Scandinavian design principles of timeless aesthetics and natural materials, and the modernist values of restraint and refinement. Guided by these principles, Norm Architects produce a design that unites materials and craftsmanship, while embodying beauty, history and, most importantly, timeless simplicity, where there is nothing more to add or take away. Today, the group regularly collaborates with Audo Copenhagen, helping to drive the evolution of the brand and its product offerings —imbued with the same intrinsic quality as Norms creative direction: a simplicity that carries bigger ideas. Lead by the body and mind rather than by trends or technology, their projects explore ideas that not only look good but that also feel good: architecture becomes thoughtful, minimalism acquires softness and visual matter assumes haptic qualities.