Designer Afteroom Studio
Designer Afteroom Studio
Inspired by the same design philosophy which pivots around simplicity and honesty within the Afteroom series, the Afteroom Coat Hanger also draws its references from Bauhaus and Modernism. The coat hanger is a simple yet sophisticated hanging system for coats, clothes or accessories and is easily fixed to the wall, with all screws hidden to compliment the minimalistic and clean aesthetic.
The existing version of the coat hanger can now be expanded to further configurations, as the large 'dot' features a new, bigger design, while the smaller 'dot' sees its size being decreased to that of the original. This gives the Afteroom Coat Hanger a spruced up look and a touch of playfulness, as it can be hung both horizontally and vertically, beautifying blank walls in any area of the home by transforming them from stark canvases to pieces of art.
Can be installed horizontally or vertically
+ more
- less
Regular price
$165.00
Sale price
$165.00
Unit price
per
Sale
Sold out
In stock
Materials

Zinc Alloy with Powder Coating, and Plated Surface
Dimensions

13.4"W x 8.3"H x 0.8" D, Weight: 1.77 lbs
View full details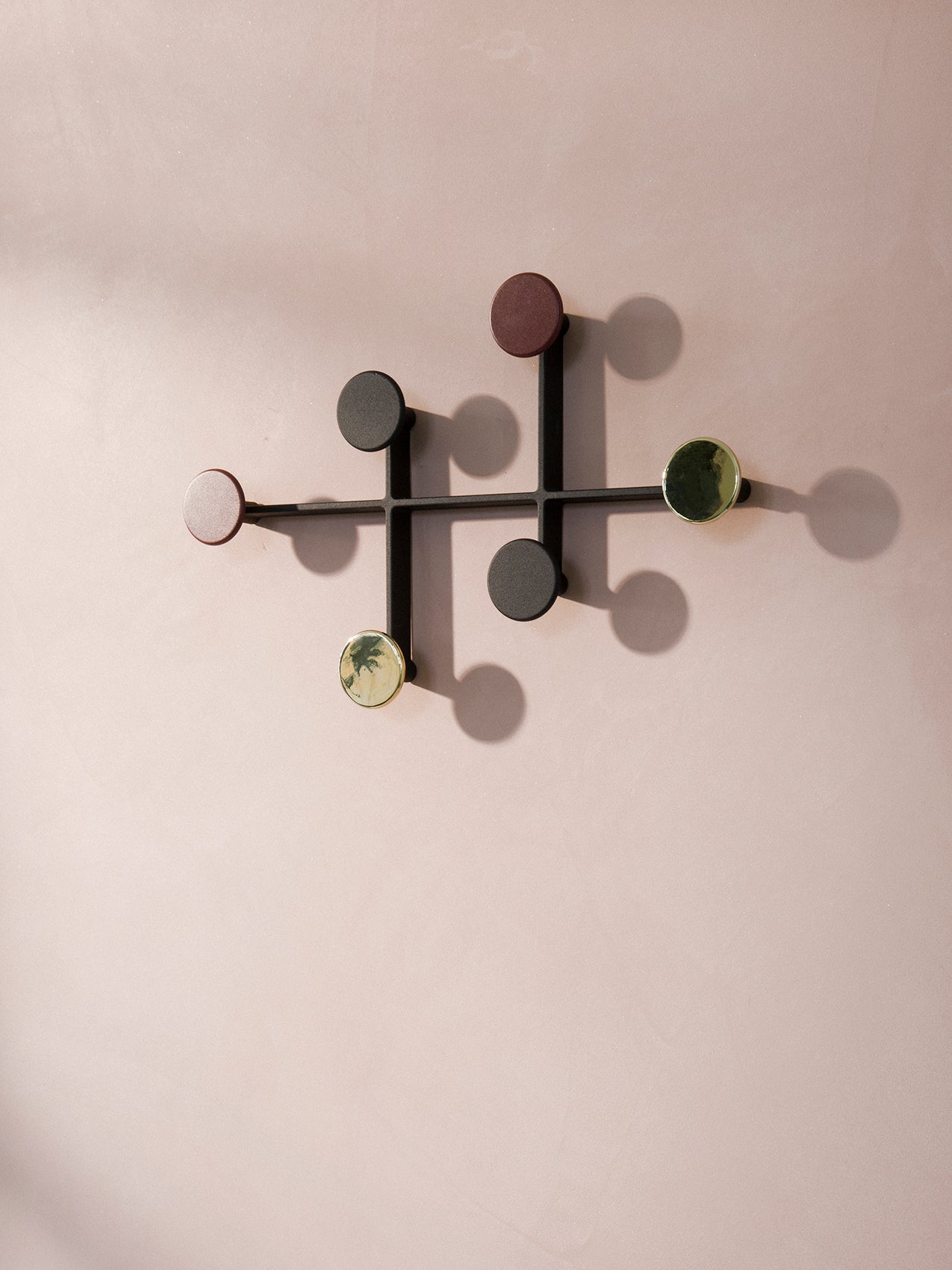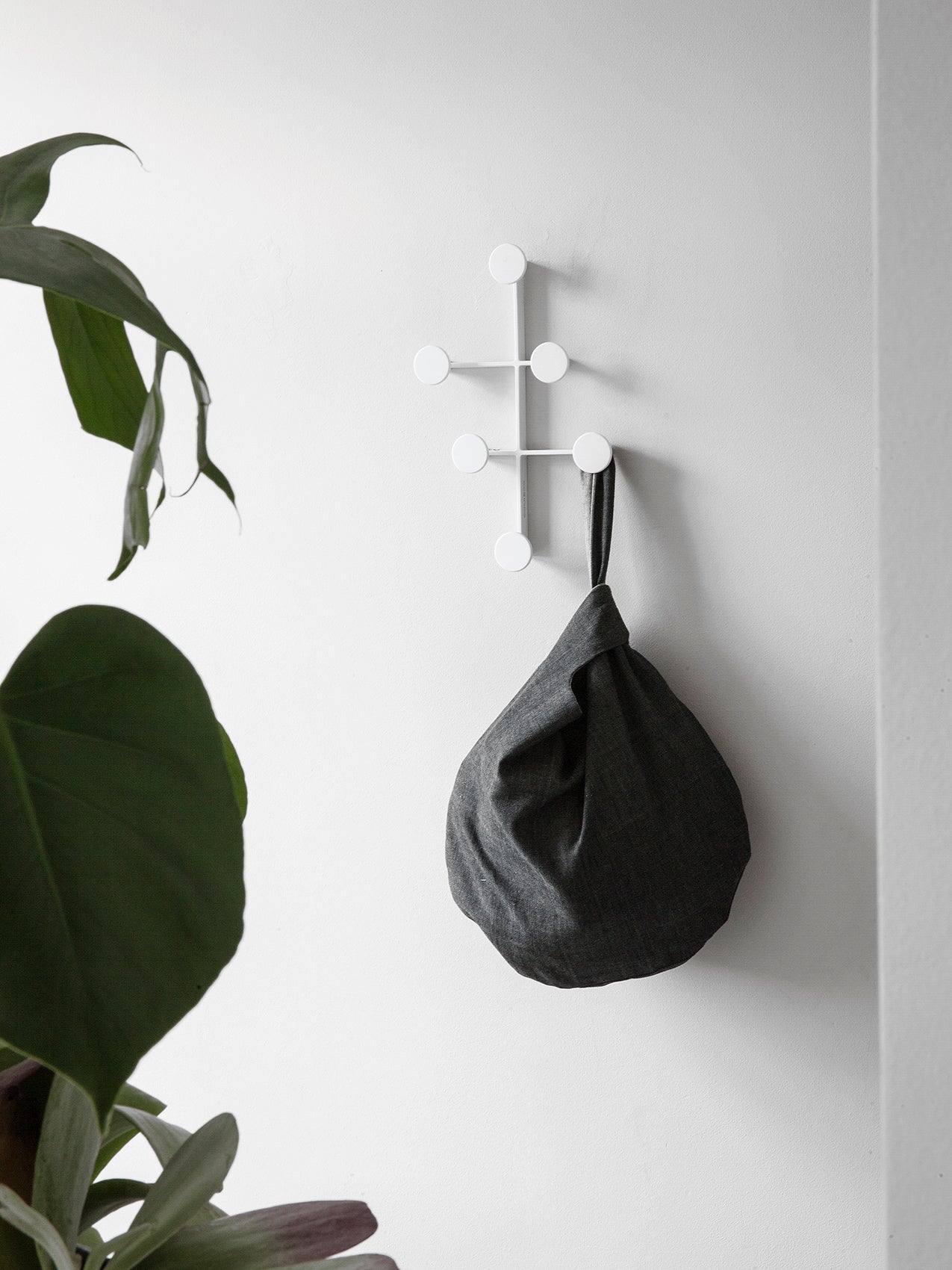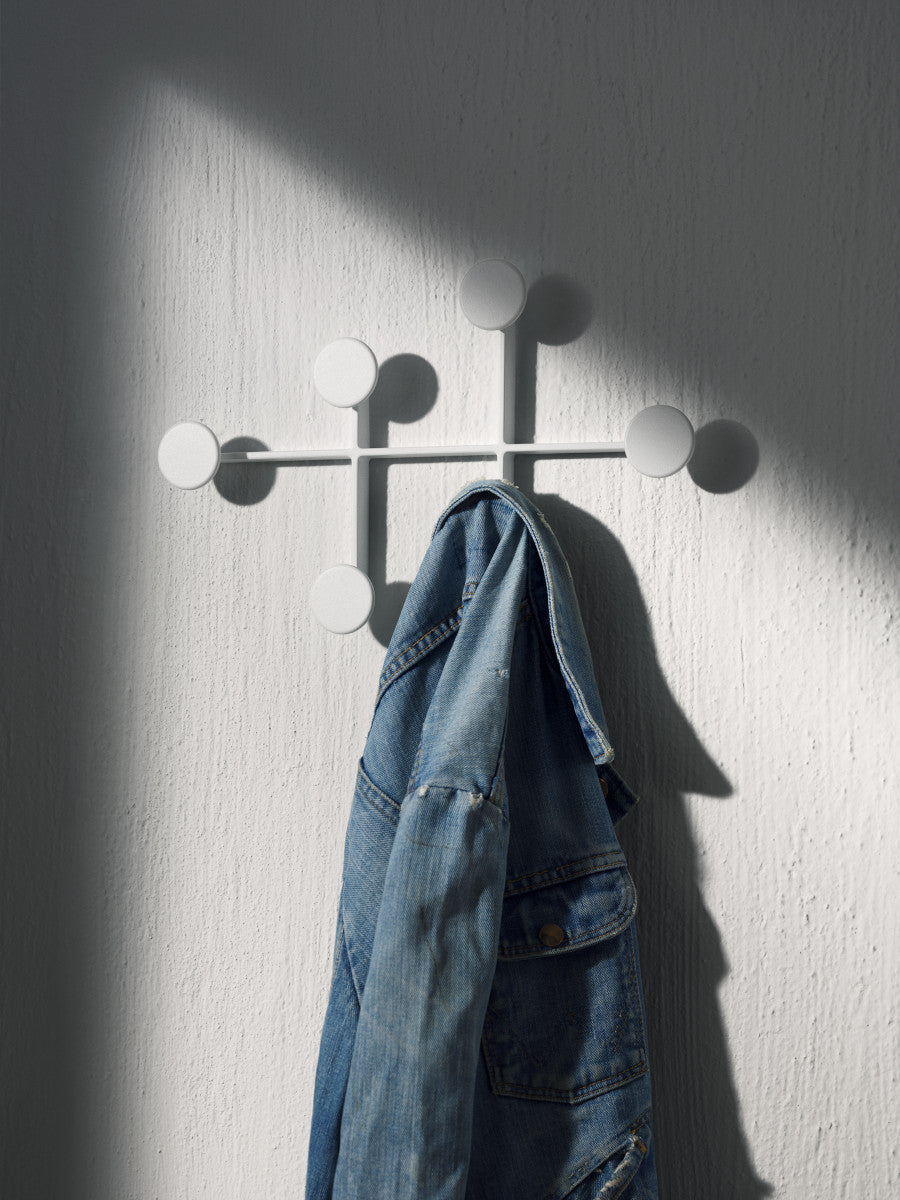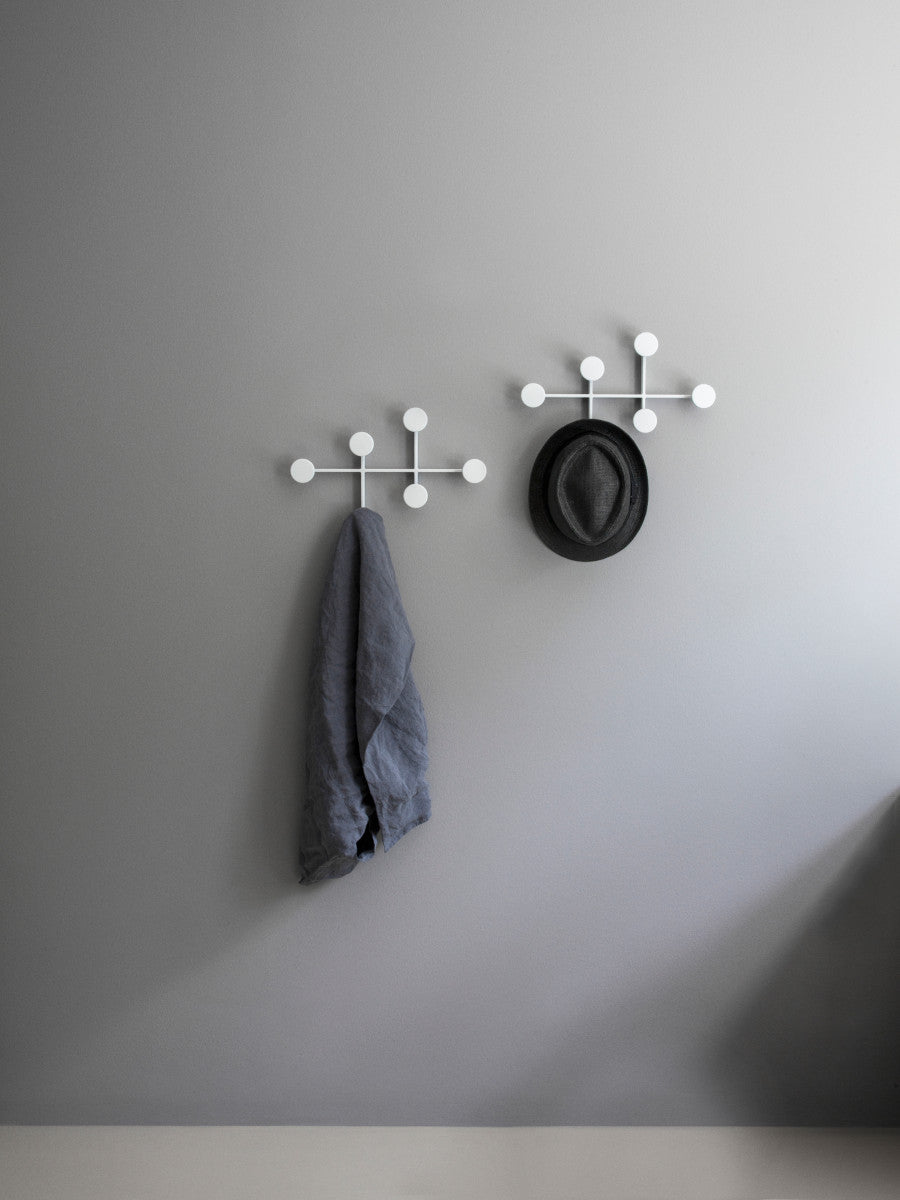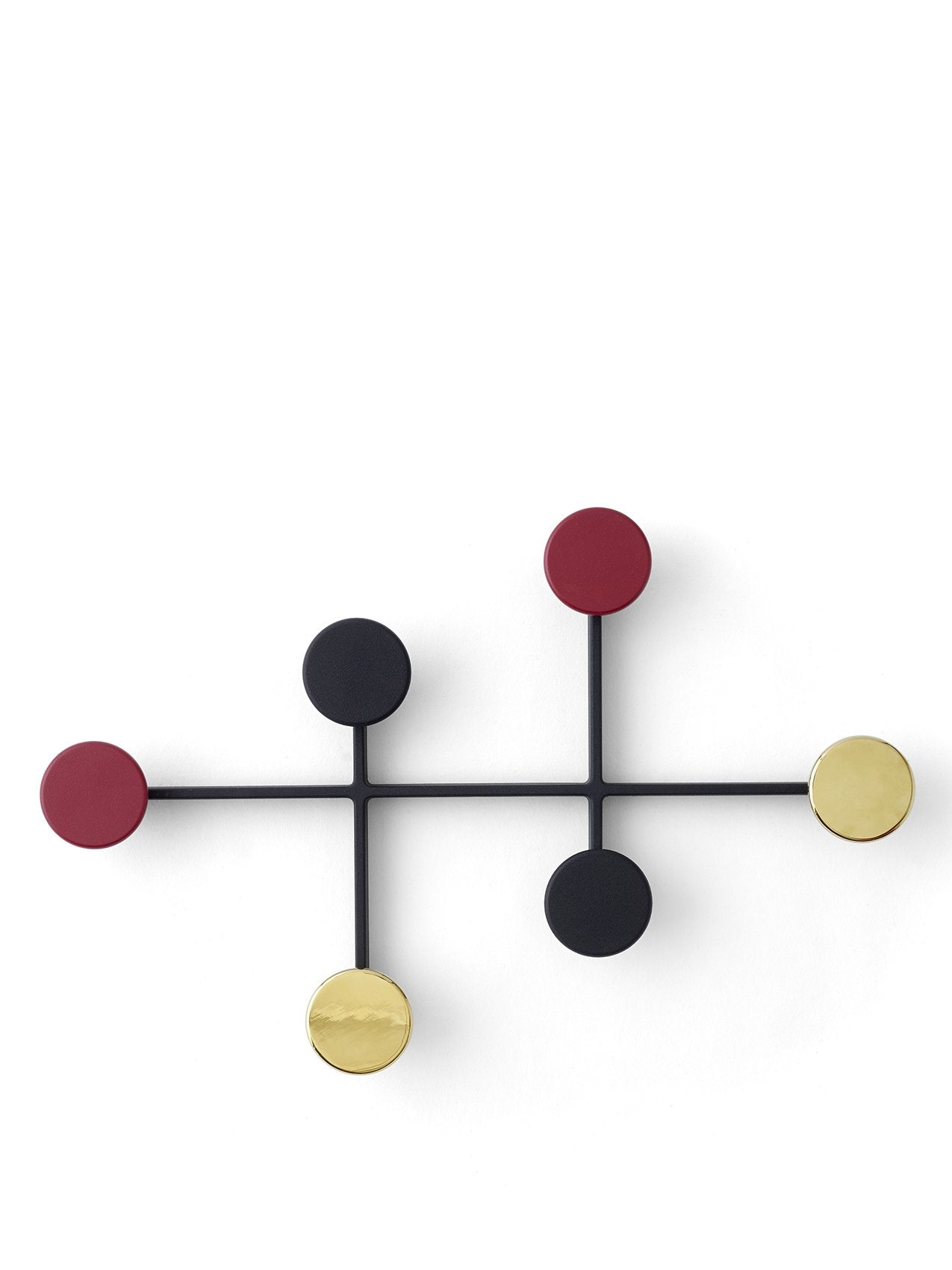 Afteroom Studio
Founded and directed by Hung-Ming Chen and Chen-Yen Wei, the studio's mission is simply to create beautiful products which will increase in value with the passage of time —design with which one can grow old. The Taiwanese-born designing duo began their Stockholm-based design studio with the notion of creating modern objects that would only grow more beautiful over time. " Beyond their own work, they see their studio as a launching point for designers around the world who share their philosophy. The inspiration derives from an intriguing interest in forms, senses, proportions, materials and cultures. The thoughtful duo looks to the past as a route to the future, intending their products to grow as treasures, too take, their place for the next generation of designers. Time passes and, Hung-Ming Chen and Chen-Yen Wei, that's just the point. The philosophy pivots around simplicity and honesty. The true essence of respecting wear and tear around the central idea of the passage of time.