Designer Norm Architects
Designer Norm Architects
As versatile as it is timeless, the marble Plinth serves the dual purpose of being a beautiful, sculptural piece on its own and highlighting whatever objects rest upon it. The honed marble carries an air of sophistication and elegance to elevate any space. Designed by Norm Architects as a tribute to the particular beauty of marble, the Plinth comes in cubic, tall, and low varieties, as well as a small range of colors including the new brown grey. The heaviness of the Plinth marble stands in contrast to the honed surface; light bounces off of the angles and falls across the tops, producing a spotlight-effect in any space. Though the lines of the podiums are sharp and clean, the naturalness of the marble is at the forefront of its visual identity, creating an intriguing contrast within each piece. From a side table in a private home to a place to display a vase of flowers in a restaurant, Plinth podiums provide an unparalleled surface.

Each piece of carefully selected marble is assembled by hand to ensure that the sides line up perfectly. The result is podiums that are consistent in shape and quality while unique in marbling pattern. The black marble, called Nero Marquina, comes from the north of Spain, while the white marble, known as Carrara, comes from Italy. The new addition of brown grey marble, called Grey Kendzo, is from Iran. All share a low refraction index, so they allow light to penetrate a few millimeters into the surface before shattering, giving the Plinth its aura of vitality. By utilizing simple shapes and the highest possible quality control, Audo allows the marble to speak for itself.
+ more
- less
Regular price
Sale price
$2,230.00
Unit price
per
Sale
Sold out
In stock
Please Note
Marble is a natural material that will have varying marbling patterns from product-to-product. Shape and quality are always preserved.
Materials

Kunis Breccia Marble
White (Carrara, from Italy)
Black (Nero Marquina, from Spain)
Grey Brown (Kendzo, from Iran)
Rose (Calacatta Viola, from Italy)
Marble is treated with a sealer for surface protection
Dimensions

Low: 10.2"H x 23.6"W x 39.3"L, Weight: 181 lbs.
Cubic: 15.8"H x 15.8"W x 15.8"L, Weight: 83 lbs.
Tall: 20.1"H x 11.8"W x 11.8"L, Weight: 72 lbs.
View full details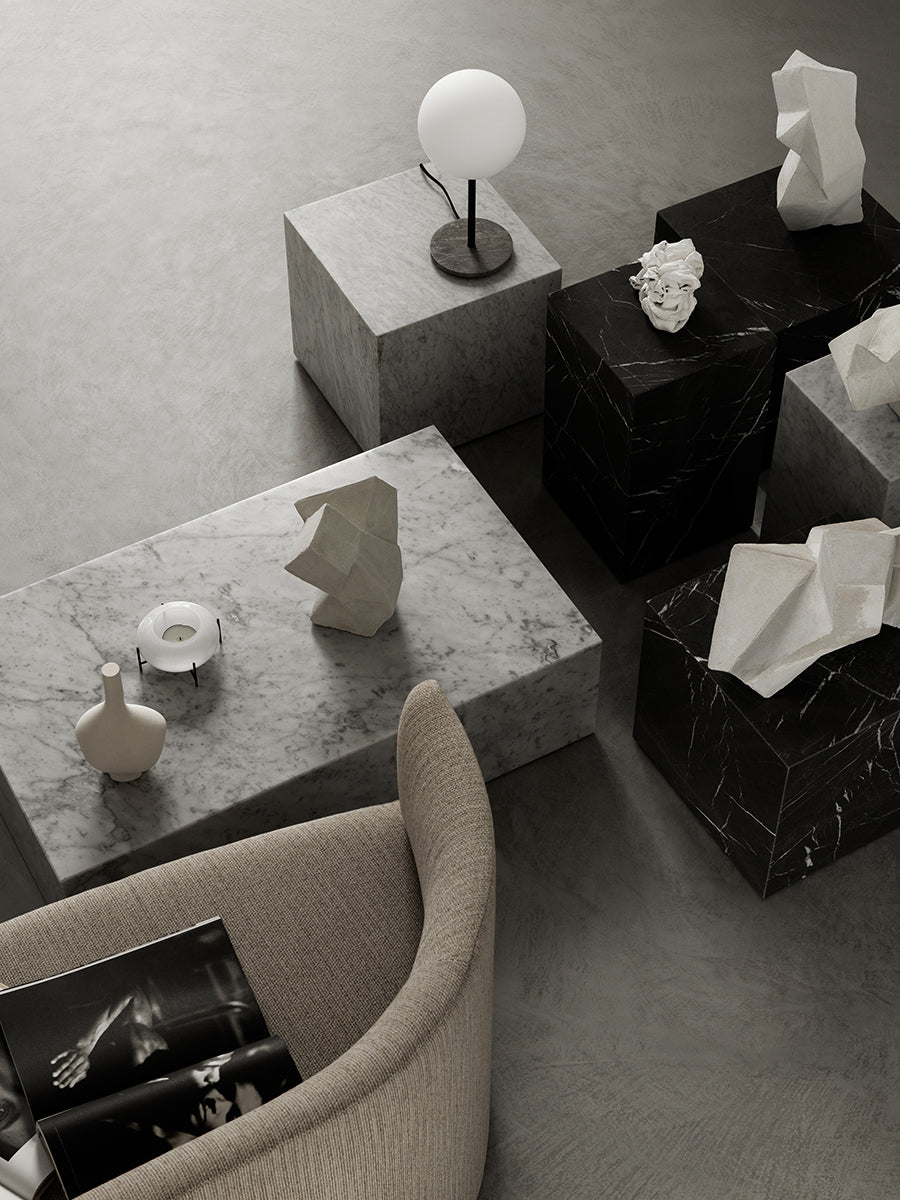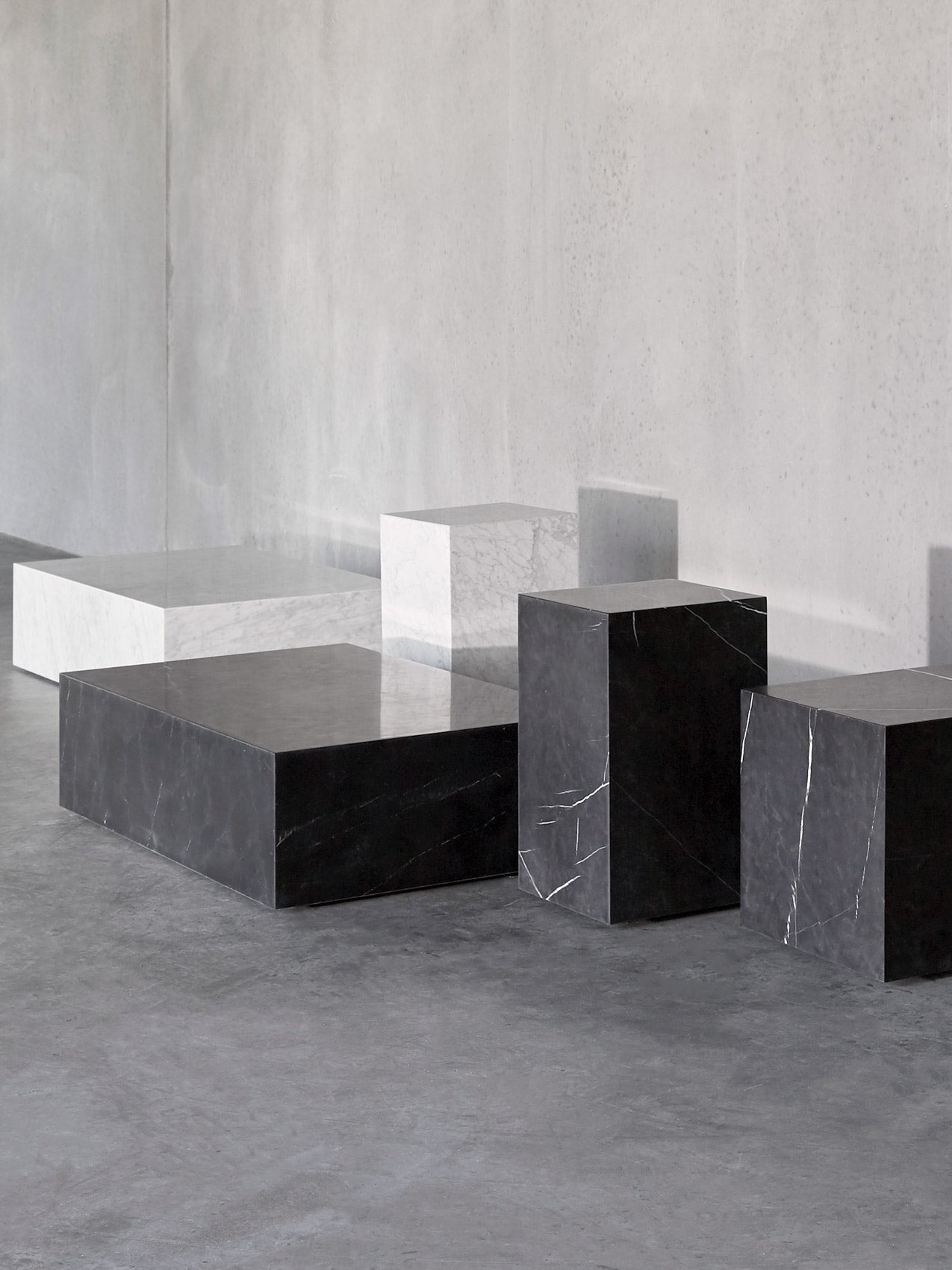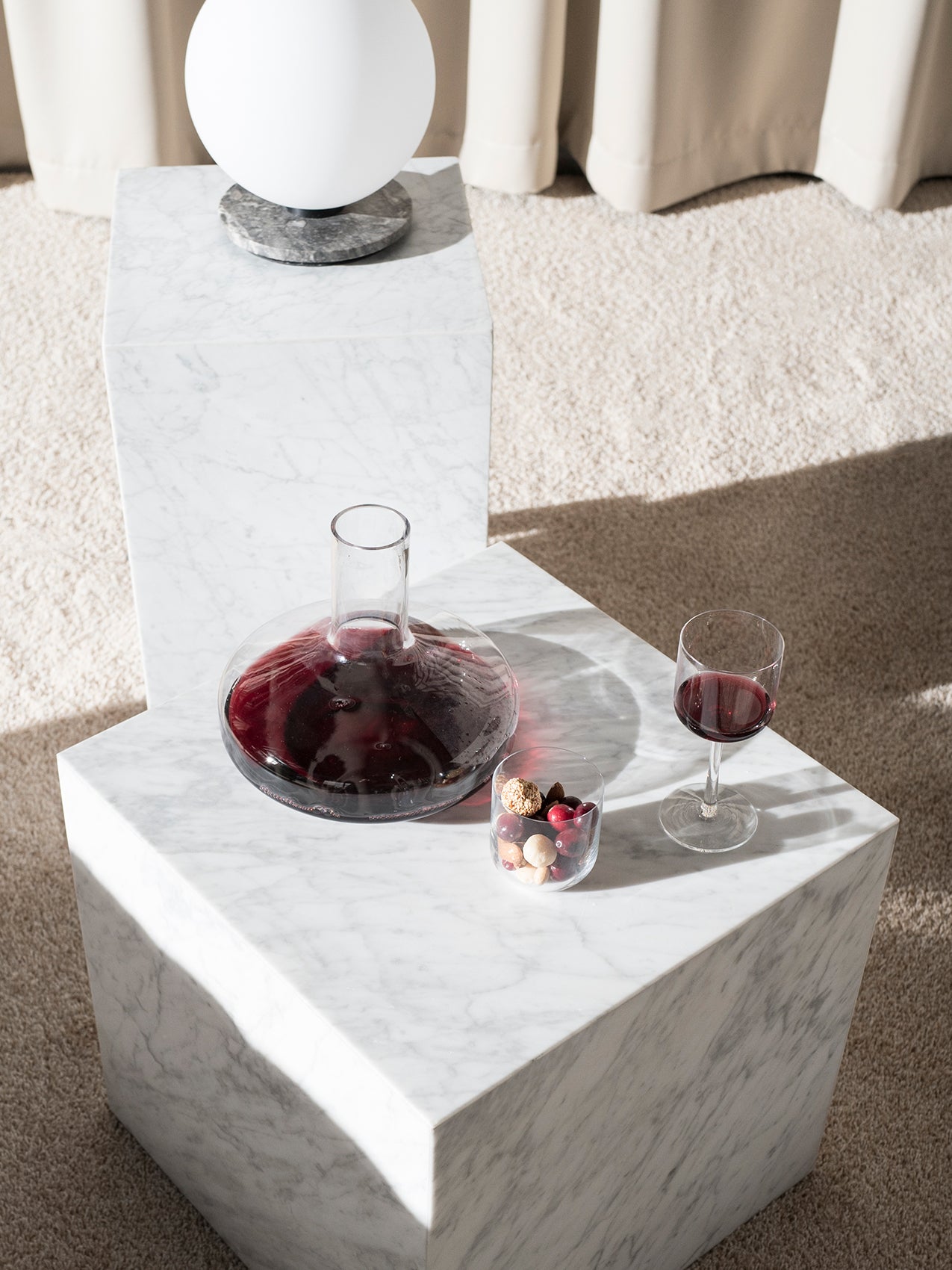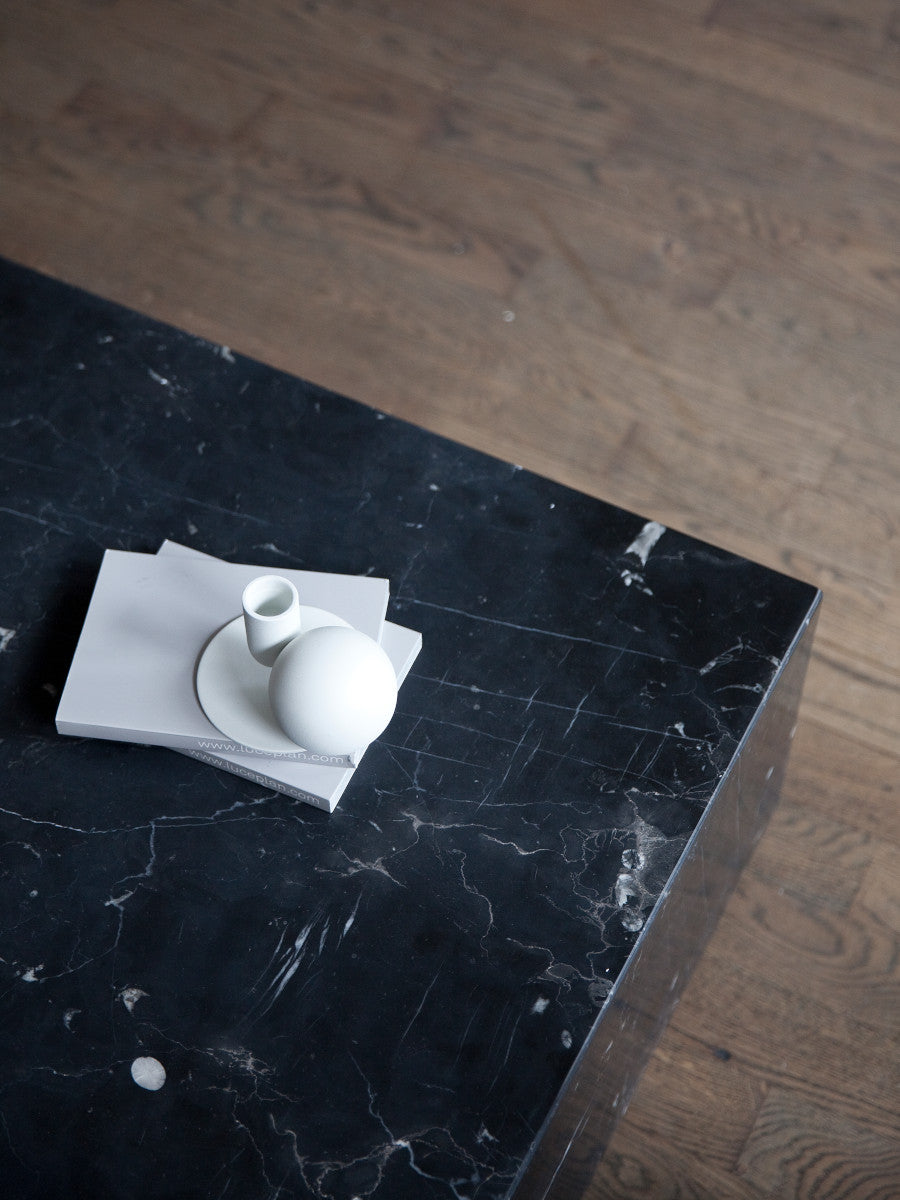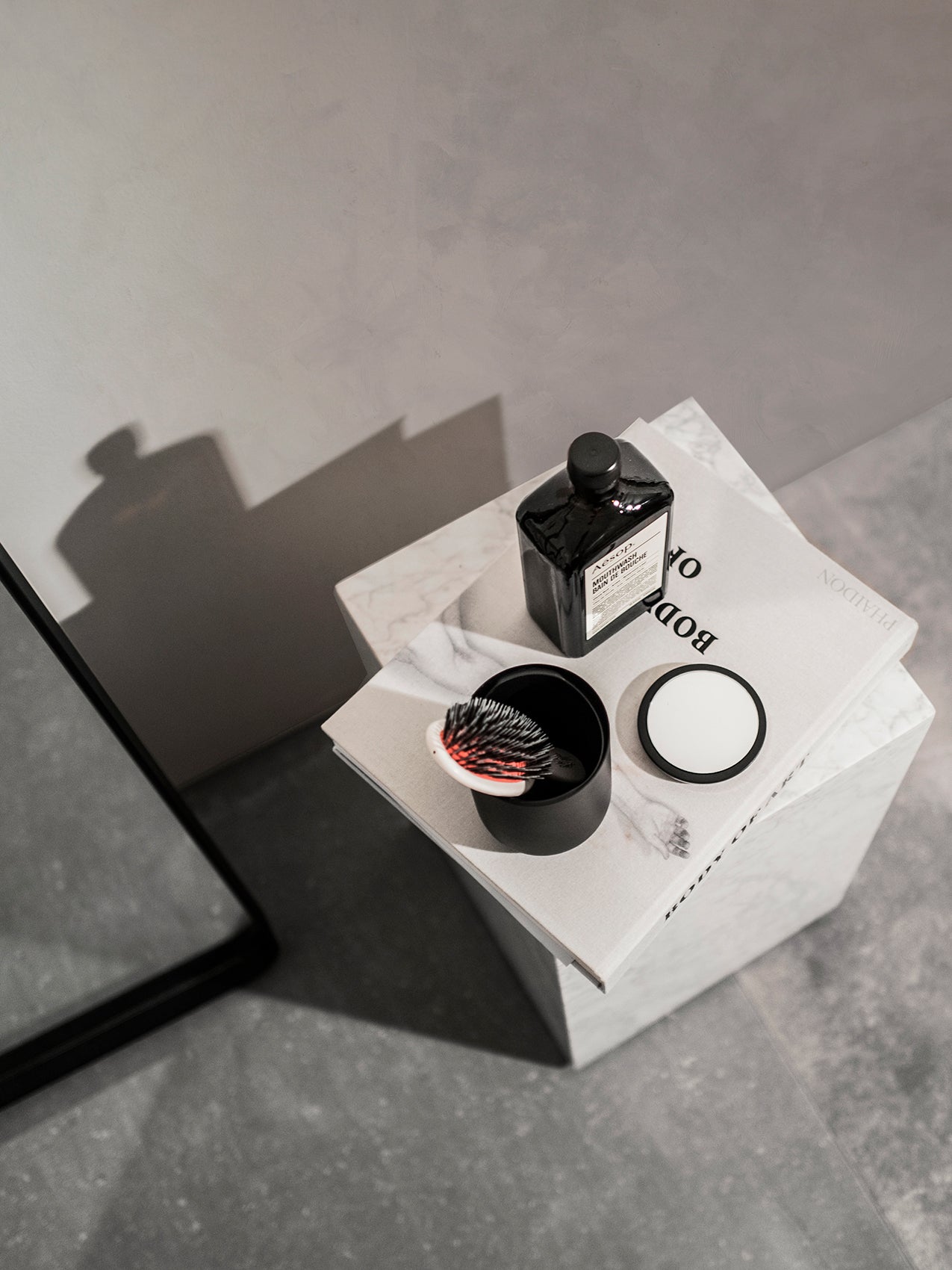 Norm Architects
Founded in Copenhagen in 2008 by Jonas Bjerre-Poulsen and Kasper Rønn, Norm Architects specialise in residential architecture, commercial interiors, industrial design, photography and art direction. The name, Norm Architects, reflects the group's emphasis on the importance of drawing inspiration from norms and traditions within architecture and design – particularly the Scandinavian design principles of timeless aesthetics and natural materials, and the modernist values of restraint and refinement. Guided by these principles, Norm Architects produce a design that unites materials and craftsmanship, while embodying beauty, history and, most importantly, timeless simplicity, where there is nothing more to add or take away. Today, the group regularly collaborates with Audo Copenhagen, helping to drive the evolution of the brand and its product offerings —imbued with the same intrinsic quality as Norms creative direction: a simplicity that carries bigger ideas. Lead by the body and mind rather than by trends or technology, their projects explore ideas that not only look good but that also feel good: architecture becomes thoughtful, minimalism acquires softness and visual matter assumes haptic qualities.